We stand with Ukraine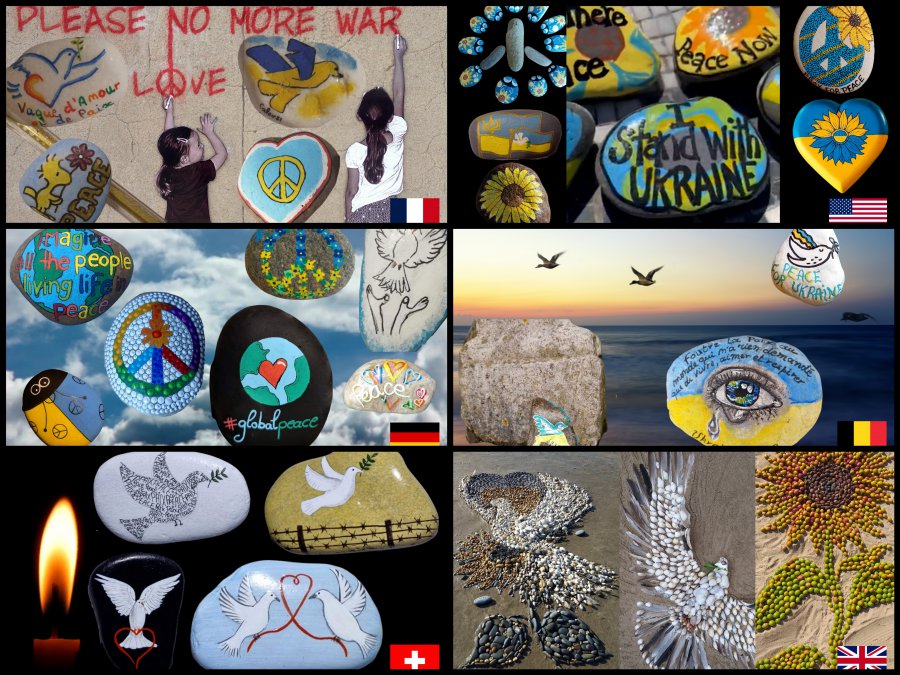 Seeing the thousands of painted rocks all around the world for peace in Ukraine, we decided to create a video with these rocks. The purpose of this beautiful project was to :
to carry a message of peace and love
to show Ukrainians our support 💙💛 
but also to deliver the message "everybody can do something for Ukraine" 
You can click on the link below to view it :
Many Facebook groups and influencers on Instagram responded positively to our request and we say to them a huge thank you 🥰🥰🥰.
If you would like to express your support for Ukraine or if you want to carry out an educational project on peace in your school, here are some examples of rocks :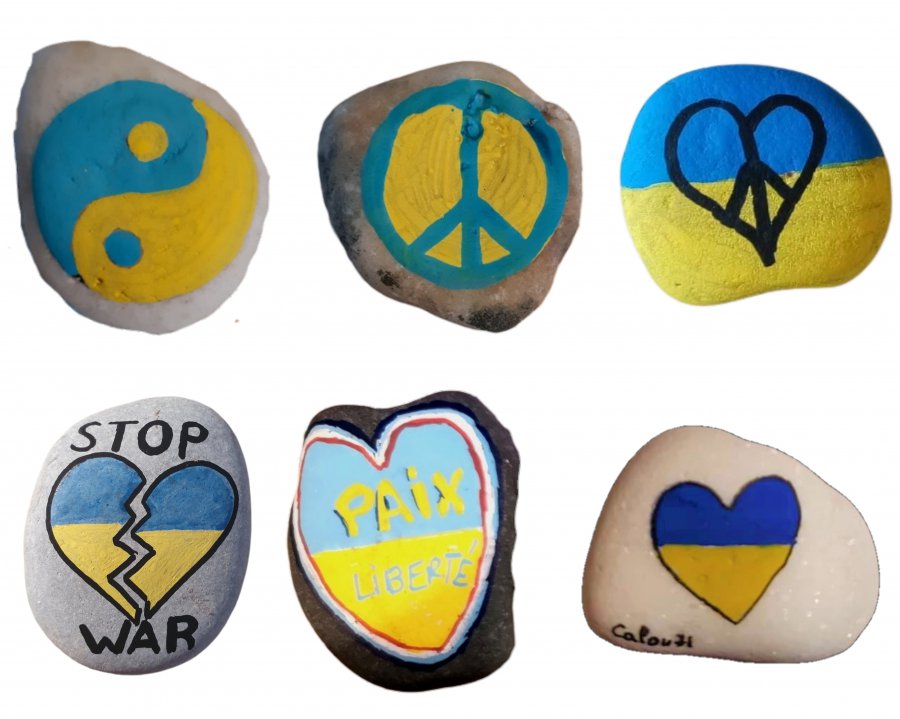 The blue and yellow colors of the Ukrainian flag can be declined through hearts, the symbol for peace or the symbol of yin and yang.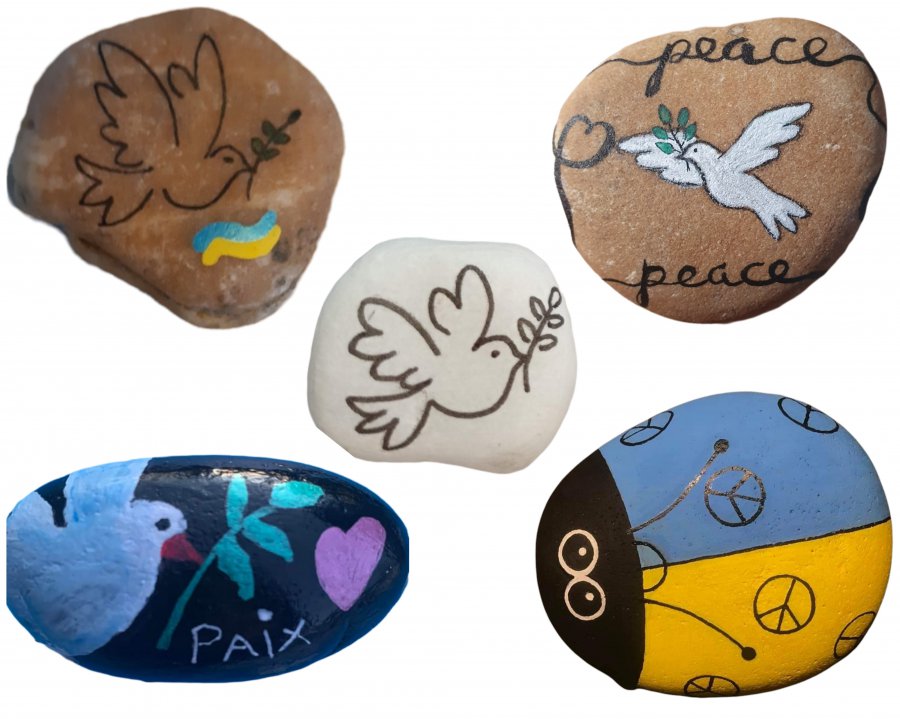 White, majestic, elegant, the dove 🕊 is the universal symbol of peace. It holds in its beak an olive branch.
It is not easy to draw. For children or beginners, you can represent a ladybug in the colors of Ukraine with the symbol of peace or just let your heart speak 🙏💙💛.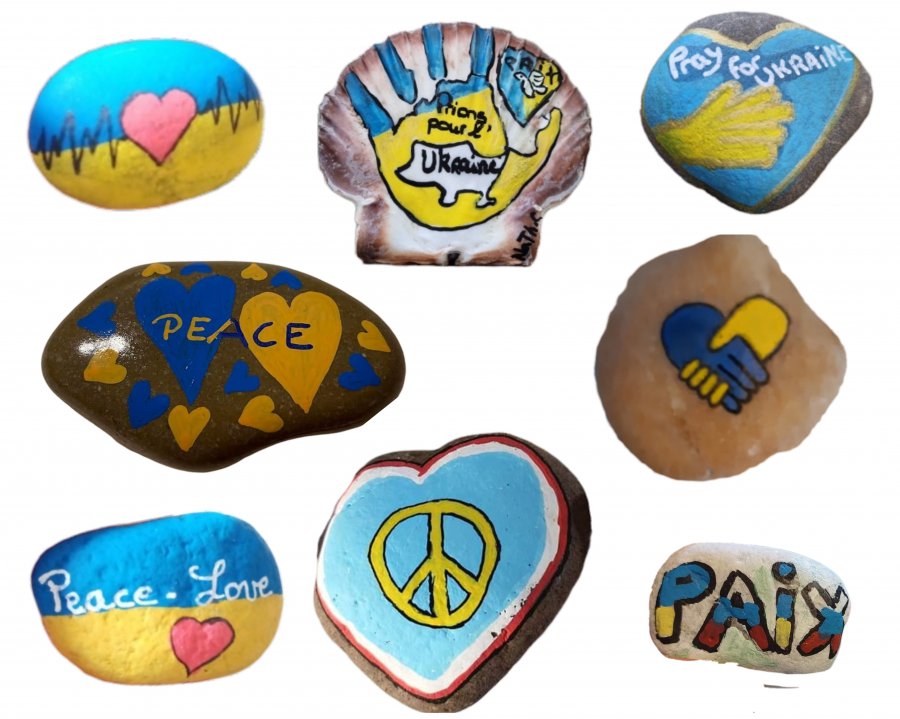 Published : 2022-04-08