Facebook groups
Most players are facebook group members.
There are hundreds of them like "Love on the rocks", "kindness rocks", "Wandersteine, "SA Rocks", "Happy Stones", ...   You will easily find the one that suits you or you can play by chance without social networks.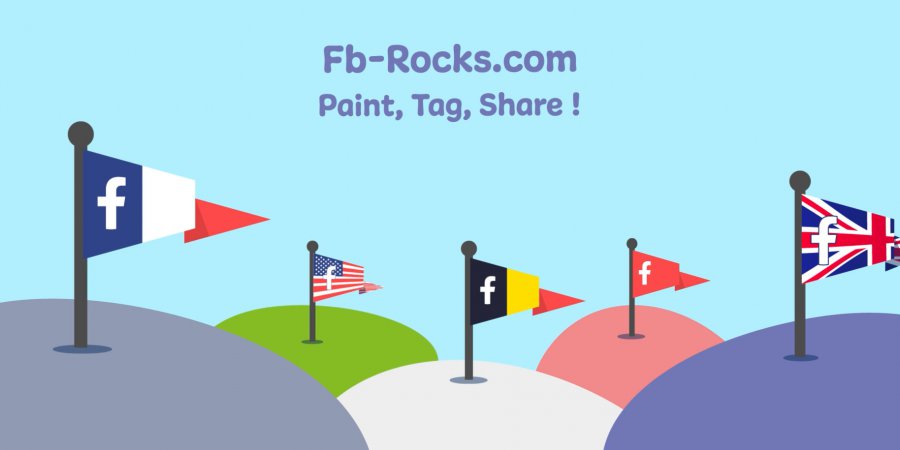 Here are the names of the main Facebook groups by country (more than 3000 members). If we have forgotten you, do not hesitate to contact us to add your group and/or your country !!!
In alphabetical order :
Australia : 
Belgium : 
Canada : 
Czech Republic  :
England :  
France : 
Germany :
Italy : 
Netherlands :
Spain :
Switzerland :
United States