Easy drawing of Pikachu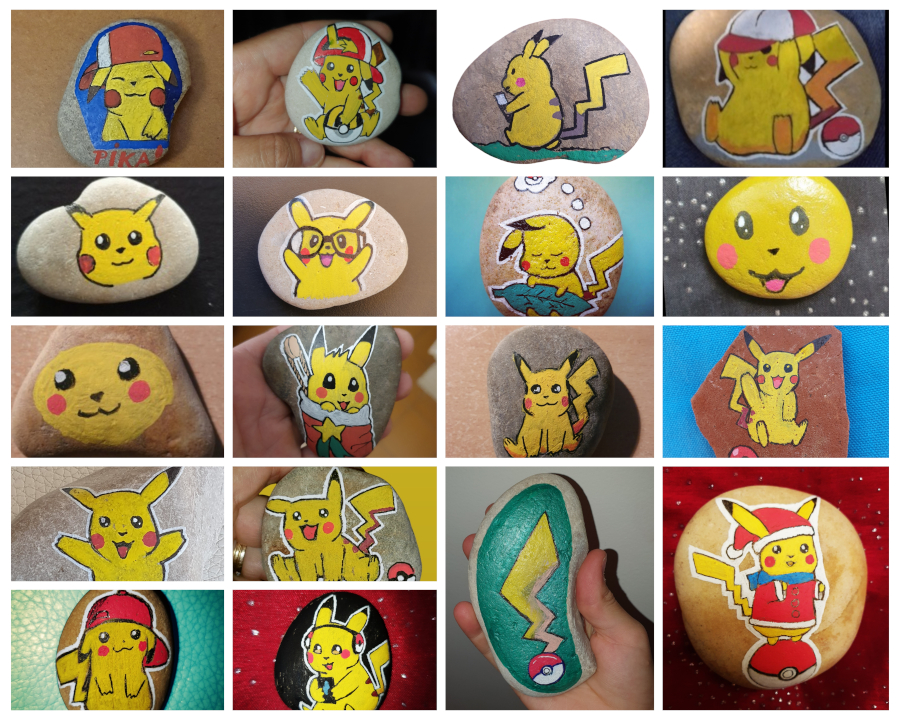 You will find on this page lots of Pikachu drawings !
Do you want to do your own Pokemon hunt ? It's super easy ! All you have to do is paint Pikachu on a rock, find a good hiding place for it and with Fb-Rocks, your friends will be able to go hunting for Pokemons and rehide them in turn !!!
Click here if you want to participate at the giant treasure hunt 🤩! I will add to this page the original Pikachu / Pokeball rocks that you create on Fb-Rocks 😉 !
Drawings for children

You can draw Pikachu in any simple shape, from a square, a triangle or a circle... Try it, it's magic ! Here is how to draw Pikachu easily step by step :
Draw the outline (square, triangle, round, funny shape, ..)
Paint or color the background yellow
Draw black eyes with a small white oval inside
Draw his small nose in a triangle
Draw the mouth with two waves
Above all, do not forget the two red circles for the cheeks
Draw the pointed ears with the black tip.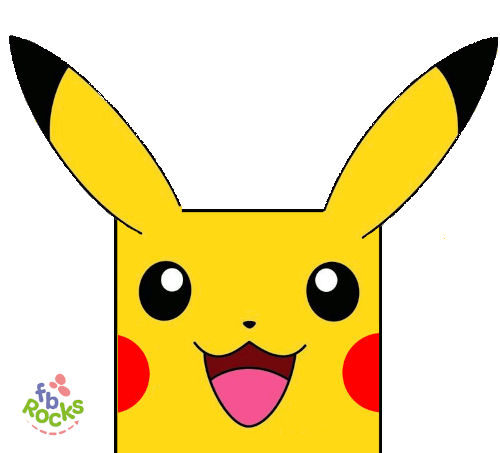 Pikachu rock hidden on Fb-Rocks :
Pokeball Design Templates
Here are some models for all levels. You can start with the simple ones and then gradually increase to te more difficult ones. The hardest thing at first is to make a nice circle, but you can help yourself with milk bottle caps or larger lids 😉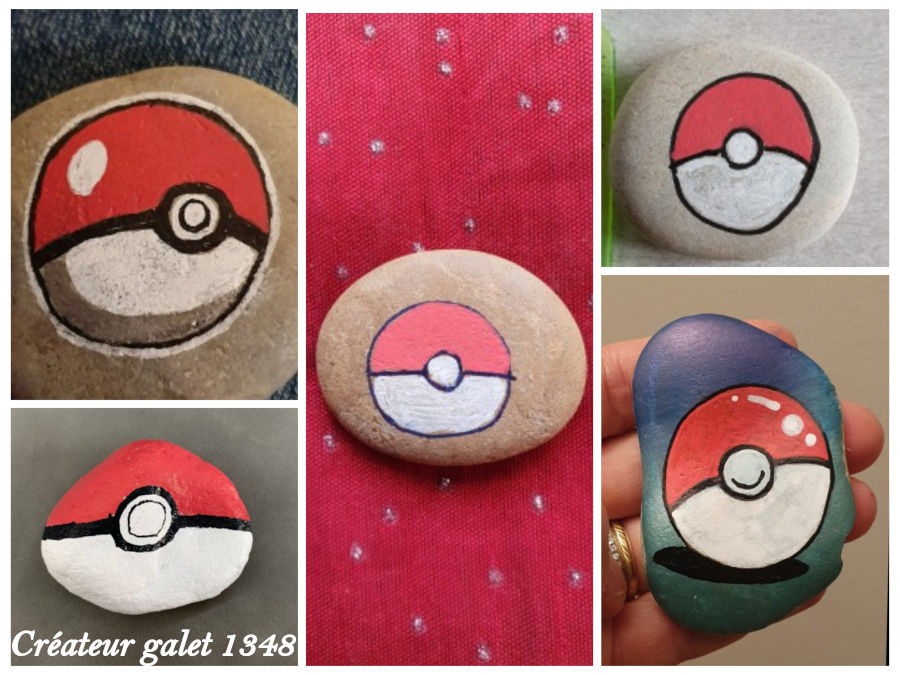 Tutorials for beginners
Here is a tutorial to draw a Pokeball and the tail of Pikachu
If you are afraid to draw Pikachu's head, I have found the solution. We can imagine that Pikachu is hidden behind a Pokeball !!! Here's a useful step-by-step guide :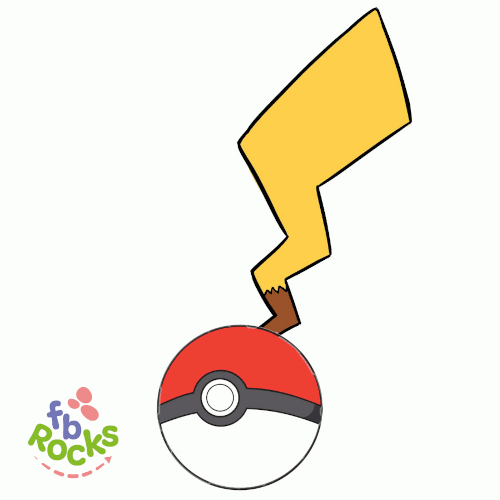 Tutorial to draw a Pikachu Cupcake !
You love cupcakes AND Pikachu, let's go for a Cupcake-Pikachu !!!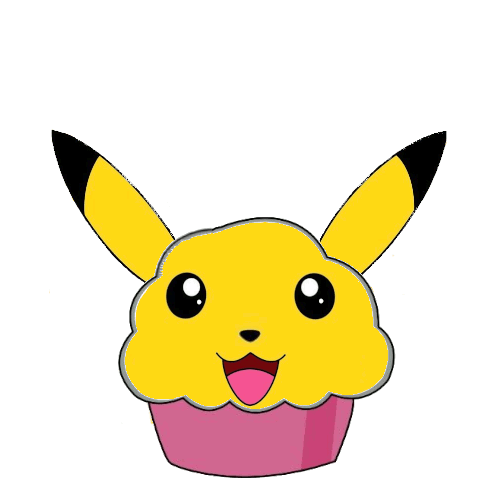 Step-by-step guide to draw Pikachu's face
Here is a little tutorial to draw my favorite Pokemon. The white border at the end helps to accentuate the colors of your drawing.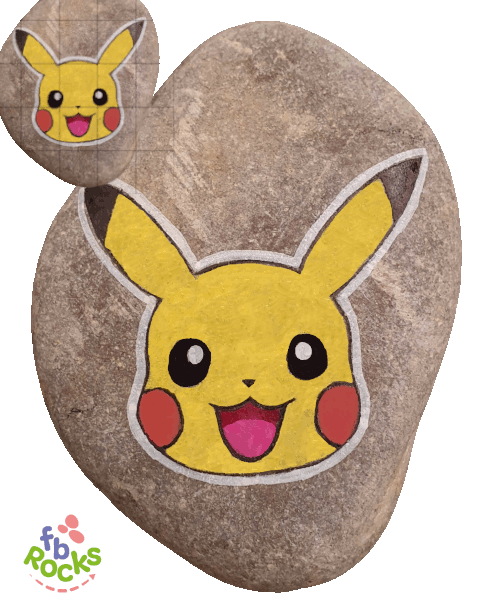 Tutorial to draw Pikachu on donut
As Pikachu is cute enough to eat, we're going to turn it into a good donut !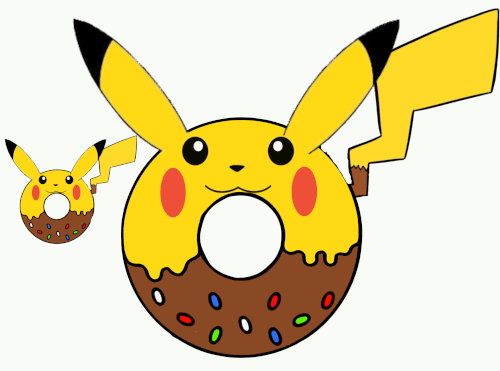 Pikachu rock hidden on Fb-Rocks
Tutorials for intermediates
How to paint Pikachu with a cap?
Gridding a drawing makes it easier to distinguish the proportions.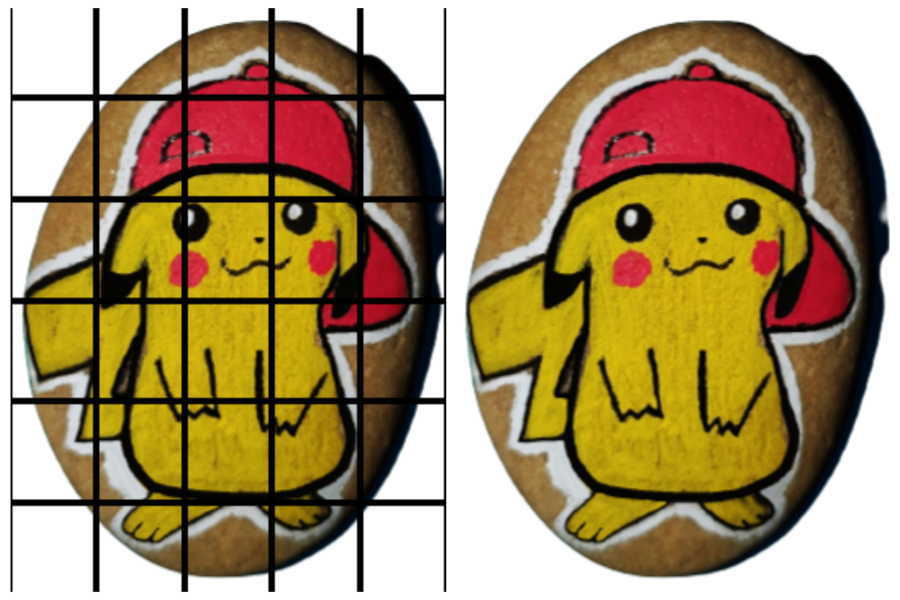 How to paint Pikachu on an Easter egg ?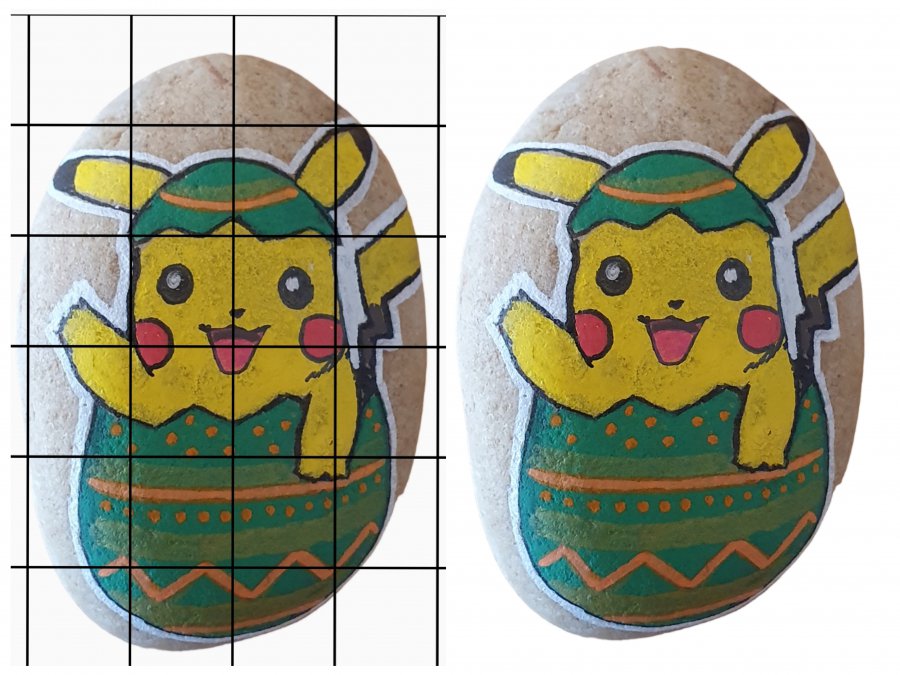 Pikachu rock hidden on Fb-Rocks :
Do you also like other Pokemons ? Go to the Pokemon gallery images to see many other models that have been hidden 😉
Published : 2023-04-16