Chasse aux galets à Buld'air - Vedène (France)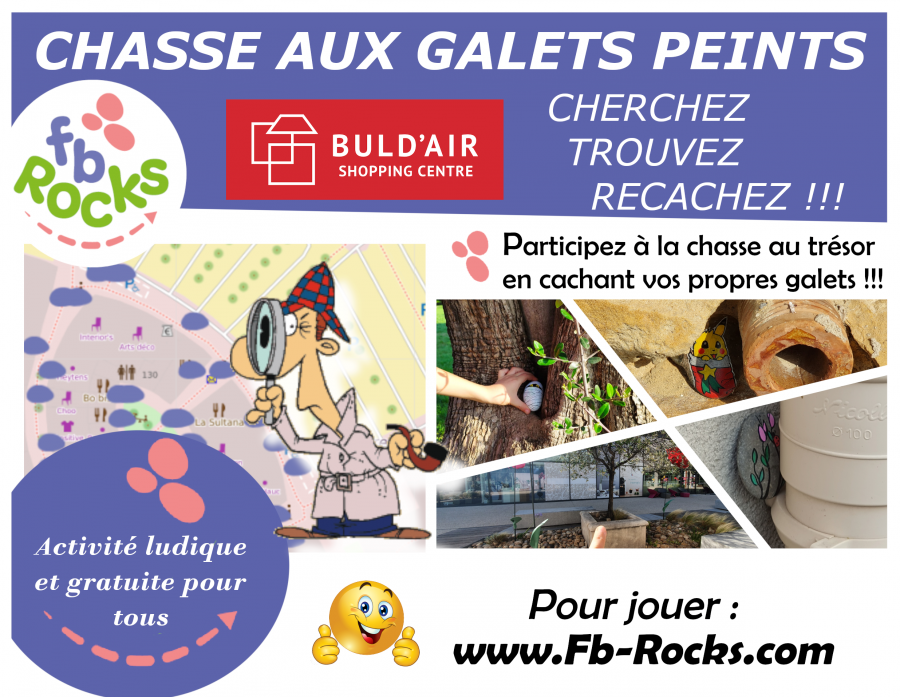 Une trentaine de galets sont à débusquer et à recacher dans le centre commercial !
They are everywhere (except in shops and plantation beds). It's up to you to have the eye to find them ! Some examples of rocks hidden on August 26, 2022: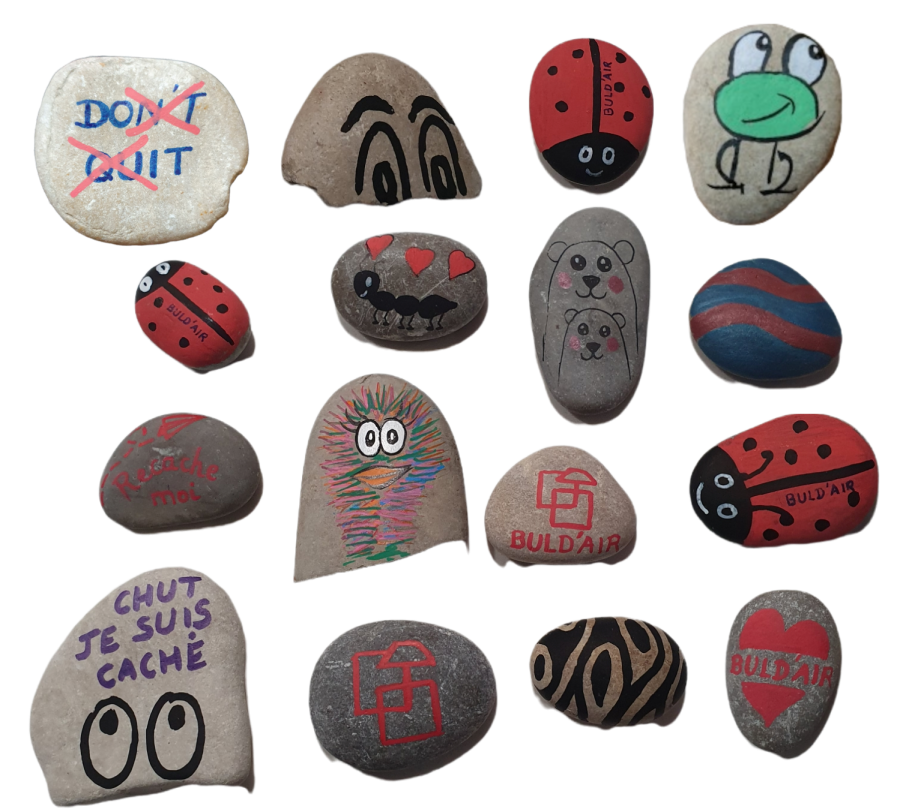 Do you want to hunt a painted rock ?
A quick click on "I'm looking for rocks" and you'll see the rocks hidden around the world. By clicking on the rock, a thumbnail will appear :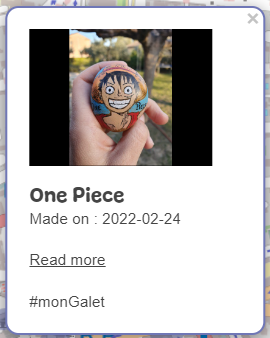 If you can't find the rock, simply click on "Read more" and you will be able to view the text and photo clues if the hider has entered them.

Did you found a rock ?
Don't forget to enter that you found it on Fb-Rocks by entering its reference and post a fun photo on the center's facebook page. By mentioning that you found the rock, it will disappear from the search map until you rehide it 👌.
It's your turn to find another hiding place in Buld'air! To do this, you can go to My account / My finds / Hide my find and double-click on new location of the rock. You can invent cool enigma to amuse other players 😉
Published : 2022-08-26