Easter: the rock hunting is open !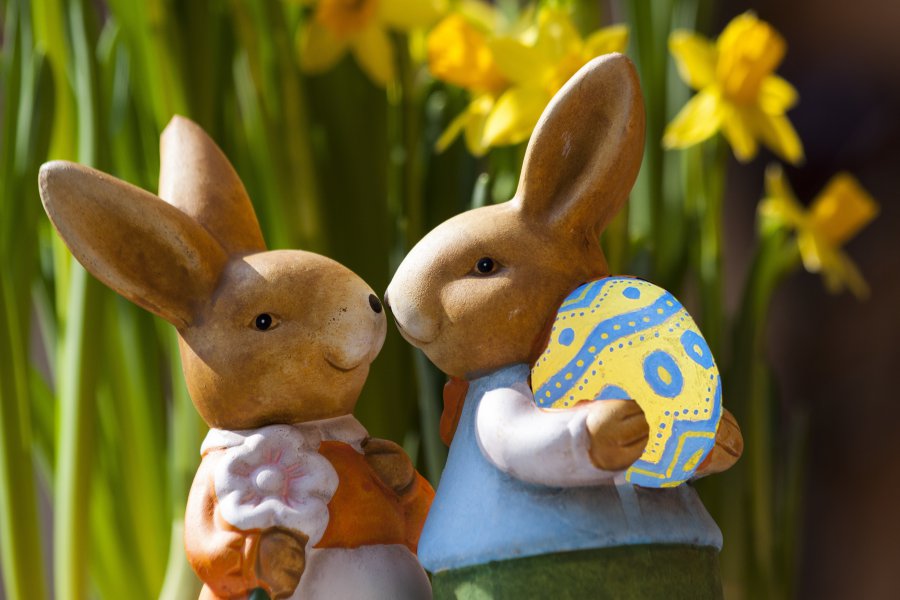 Why eggs and rabbits for Easter ? Here's the story and some rock ideas !!!
The eggs
It's easy to see why eggs symbolise life, renewal, and rebirth. For that reason, early Christians began using eggs as a symbol of the resurrection.  In the Middle Ages, the Christian Church forbids the consumption of eggs during Lent. The eggs, then too old and unfit for consumption, are preserved to be decorated and offered at Easter 🎁. The idea was to make a small hole on both sides of the egg to empty it and fill it with chocolate. The colourful Easter egg tradition further evolved with the British Victorians, who began celebrating Easter with beautiful, satin-covered cardboard egg that they'd fill with small gifts.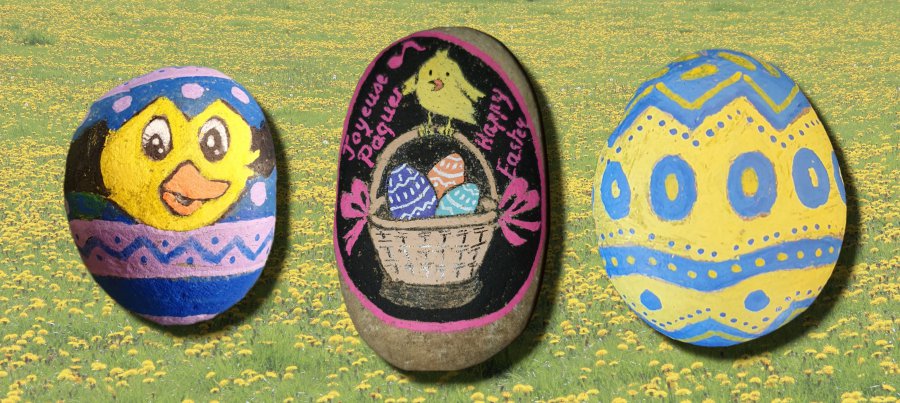 The rabbit
He is the King of the Feast ! According to a German legend, he hid chocolate eggs in the gardens on Easter Eve. Since then, it has been glorified by the world as a crunchy and tasty food for young and old alike.
The chicken
It is the edible and decorated egg (chocolate, sugar or simply cooked) that was the first present of the Easter feast. Then came the hen. It makes sense, because a hen lays eggs. 😉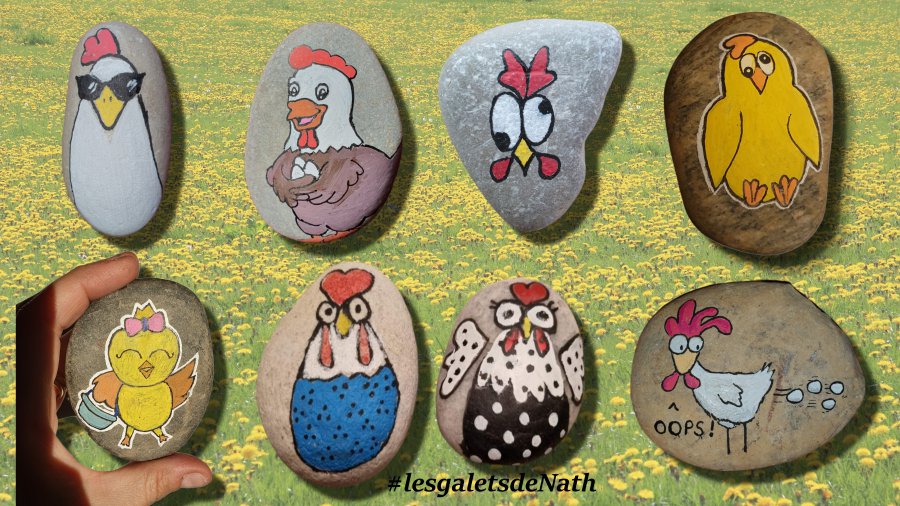 Published : 2023-02-28