St Joseph Ste Marie School students paint their prayers on rocks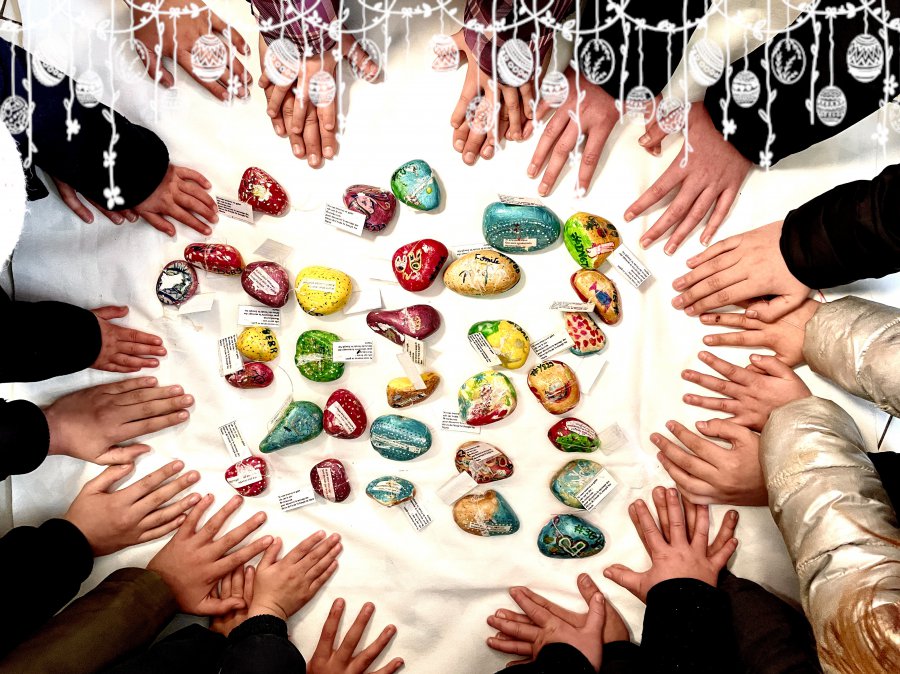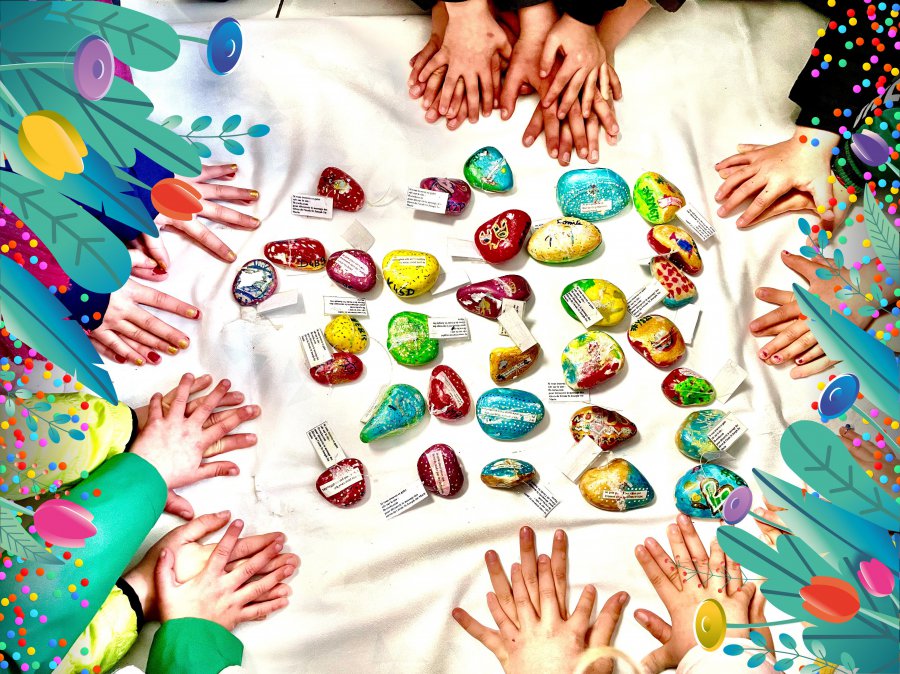 Saint Joseph-Sainte Marie primary school is located in Vallon-sur-Gee in France. 60 pupils study in three classes from small section to fifth grade.
This year, Celine VETTRAINO, the head of the establishment, chose to celebrate Easter in an original way with the way of sharing, communion and prayer 🙏 .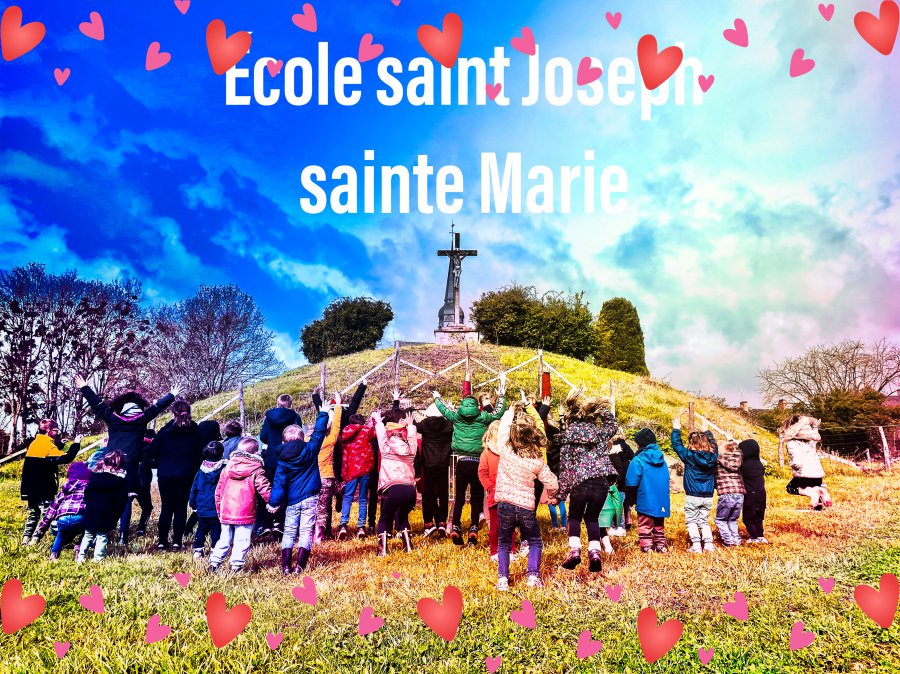 Message from Celine VETTRAINO
"In order to approach the theme of Easter in a religious and cultural way with our students, they chose prayers related to the Way of the Cross and the meaning of Easter (death and resurrection of Jesus). Easter also means the idea of a passage between life and death, but we can simply understand this passage as being a moment, a transition from one moment to another, towards an encounter for example 🤝.
The students have chosen by two their prayers 👨🏽‍🤝‍👨🏻 and have written a personalized message for the "finder" of the rock 🖌. 
To prepare for Easter, we took a walk in our village. During this walk, the students hide their rocks at their leisure in the village. We will also place rocks near the retirement home. The person in charge will be informed of our project. I hope with all my heart that the concept will please and that people will participate for the children... 
An explanatory note will be given to the parents if they want to create rocks with their child in order to keep the concept alive."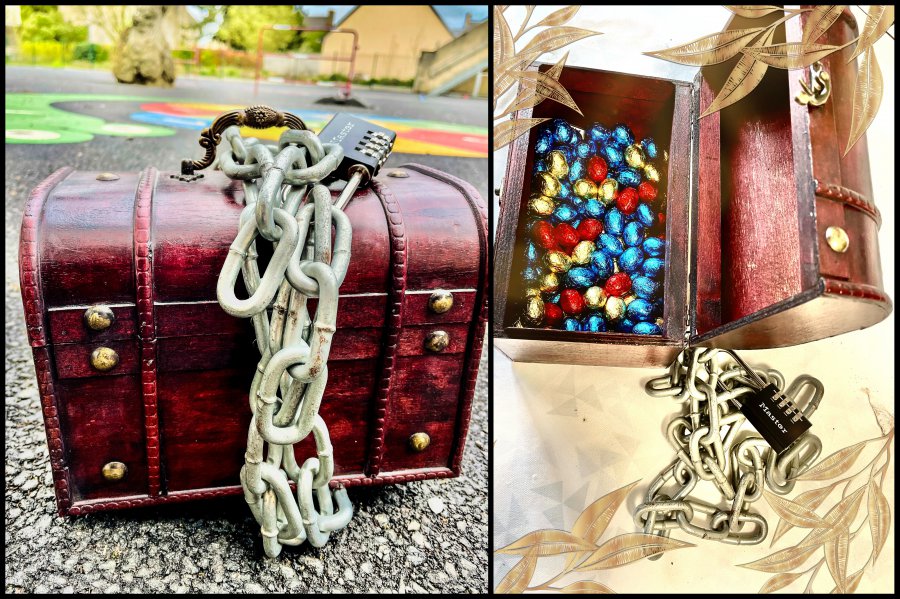 Creative and innovative school project
Painting rocks allows children to express their creativity and express themselves differently. There is no beautiful rock or less beautiful rock because what is important is to have fun 🎨 and to give happiness to the one who will have the chance to find his creation 🥰 !
School projects can cover a wide range of fields:
Do not hesitate to contact us if you have chosen to animate a project around painting on rocks via the contact form. We'd be happy to share your experience with the rockers 😉.
Messages to budding creators
Small budding creator, even if you haven't heard from your painted rock, you know that it made someone happy somewhere and that your rock is gone on a trip ✈.
Maybe your rock is now in another child's room, sitting on a nice shelf ? or just hiding somewhere and waiting quietly for someone to come and find it ? Who knows ? One day or another, you will have news from your rock on the other side of the world 😉. Remember to check in "my account" the fact of being able to receive emails or even postcards when your rock or your rocks travel...
Published : 2022-04-07