Tutorials
Do not hesitate to share your tutorials with us as well as the link to share !
Tutorials for kids
How to create a rock easily with tape ?
This nice tutorial shows you how to make your first rock with your children with just a rock, tape and paint. To test !
Monster to draw with children
Game inspired by a game by Céline Michamblé to draw small monsters on rocks with children. You need :
A dice 🎲
Rocks (or sheets of paper)
Acrylic marker 🖍
You can play alone, with family or other friends ! The more the merrier 🥳🥳🥳 !
Principle :
You throw your dice for each part of the monster's body and you reproduce the drawing on your rock At the end of the 6 throws, your funny monster is created ! Just color it !!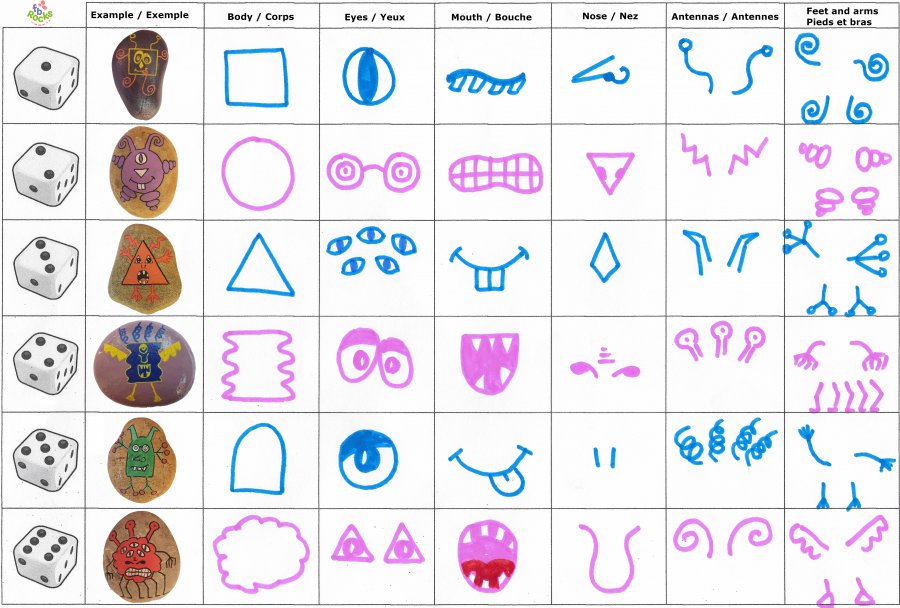 How to draw a giraffe ?
Learn how to make a giraffe from the letter H
How to draw a cat ?
Learn to paint a cat from the number 61. Follow the guide , I am sure you will make a cat more beautiful than me 😉
Tutorials for beginners
Moustache or eyebrow ???
Here's a simple tutorial to draw a funny face... moustache or eyebrow🤷‍♂️ ?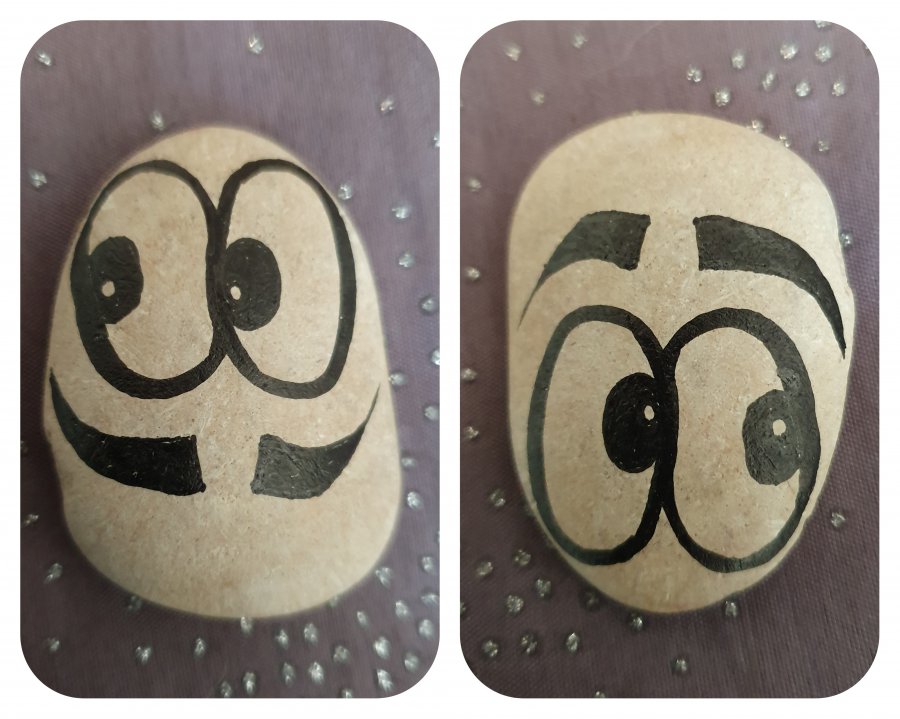 Simple Polka Dot Kindness Rocks
Check out his super simple kindness rock painting idea! These polka dot word rocks are easy to make to leave around town. They make great random acts of kindness!  (tutorial from Rock Painting 101) !
How to draw Angry Birds on rocks / pebbles ?
Je vous conseille de peindre le fond de votre galet en noir avant de faire le dessin, il ressortira beaucoup mieux !
How to draw a little mouse ?
Learn how to make a little mouse from the numbers 8 and 2.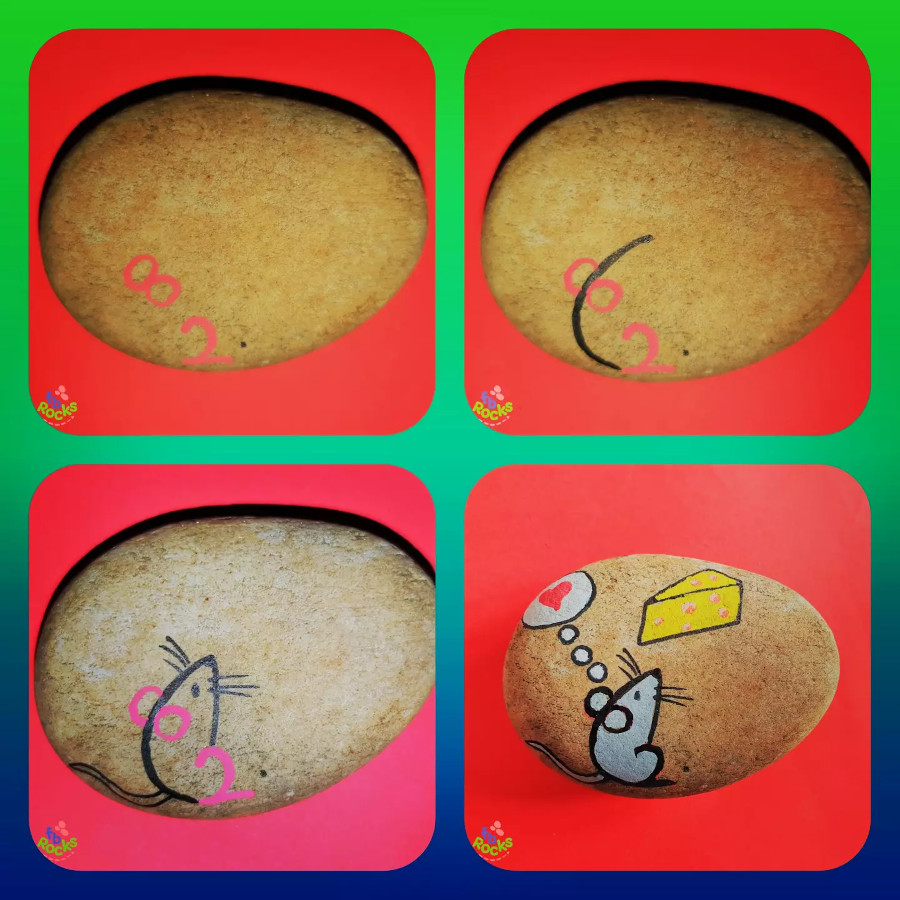 How to draw a monkey ?
Learn how to make a monkey from the numbers 2 and 3.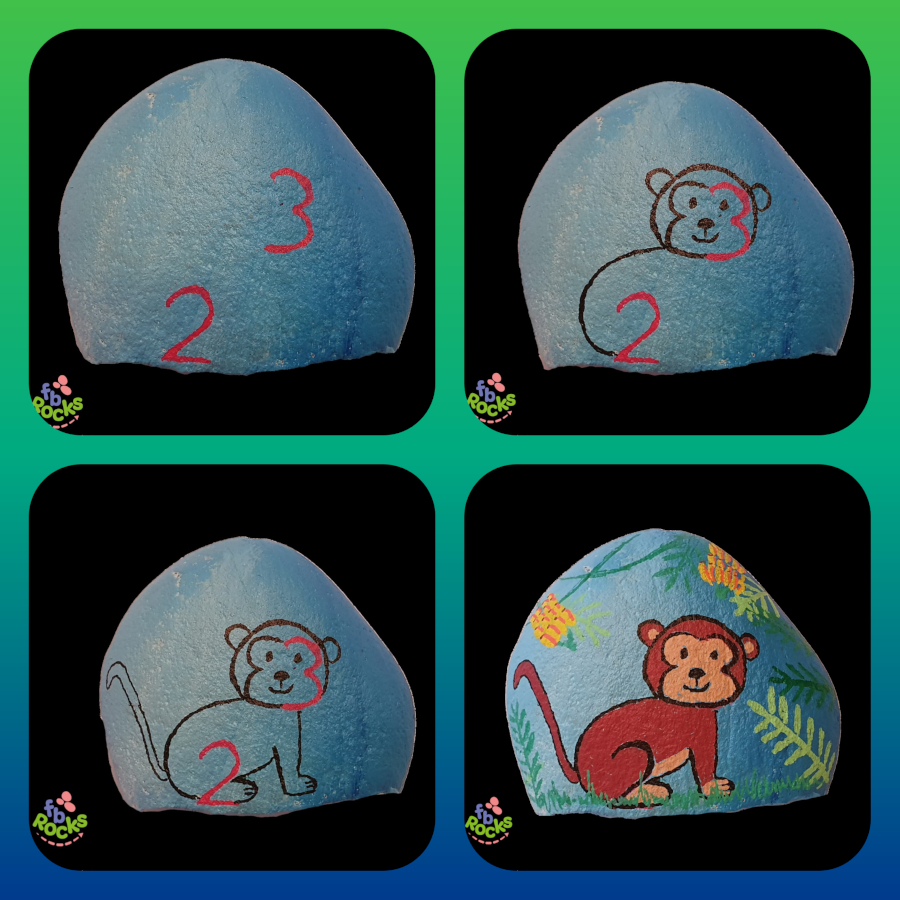 How to draw lovely birds ?
Learn how to make two small birds from a heart

How to draw a dog from six O ?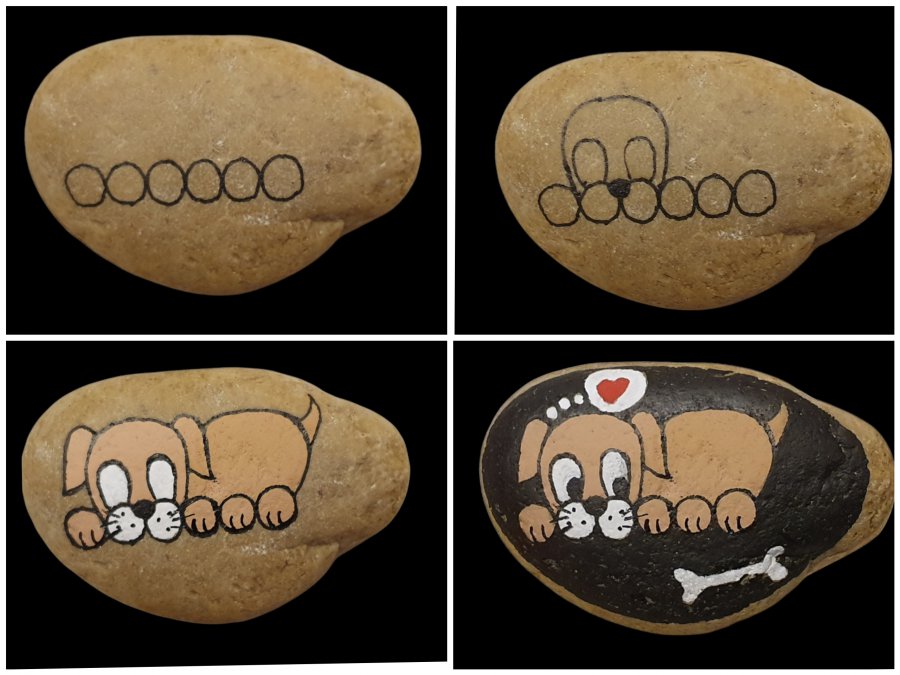 Adhesive Technique
Here is a clever adhesive technique to make different rocks 👌
Tutorials for confirmed
How To Draw A 3D Hole - Anamorphic Illusion
How to paint an owl ?
Galet by Céline Michamble who agreed to share her step-by-step tutorial to make an owl on a rock. A big thank you to her !
Paint pouring tutorial
If you haven't yet tried your hand at paint pouring, perhaps this tutorial will inspire you to try something new! Each Kindness Rock becomes a unique canvas for your inspiration ❤️
Butterfly using sponge
Step by Step Acrylic Butterfly Painting Using Sponge / Shade effect Painting / by Rico Art ❤️
Tutorial butterfly with sponge
3D Heart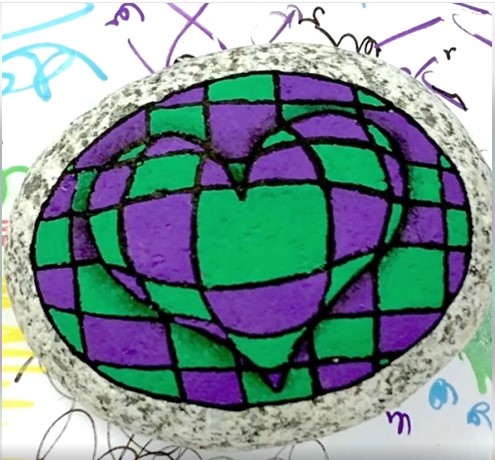 Impress yourself by creating one of these fun 3D hearts !!
How to paint waves ?
Creating beach painted rocks can be intimidating. But with a few tips and a little patience, you can paint a beautiful beach scene. I hope you give this one a try!
Acrylic Rose
Learn to draw a one Stroke Acrylic Rose on a Stone, a rock or a pebble.  Easy Step by Step Tutorial. Basic Flat Brush Strokes.
Tutorials for Picasso
How to make a pumpkin for Halloween ?