When splendid photos become rocks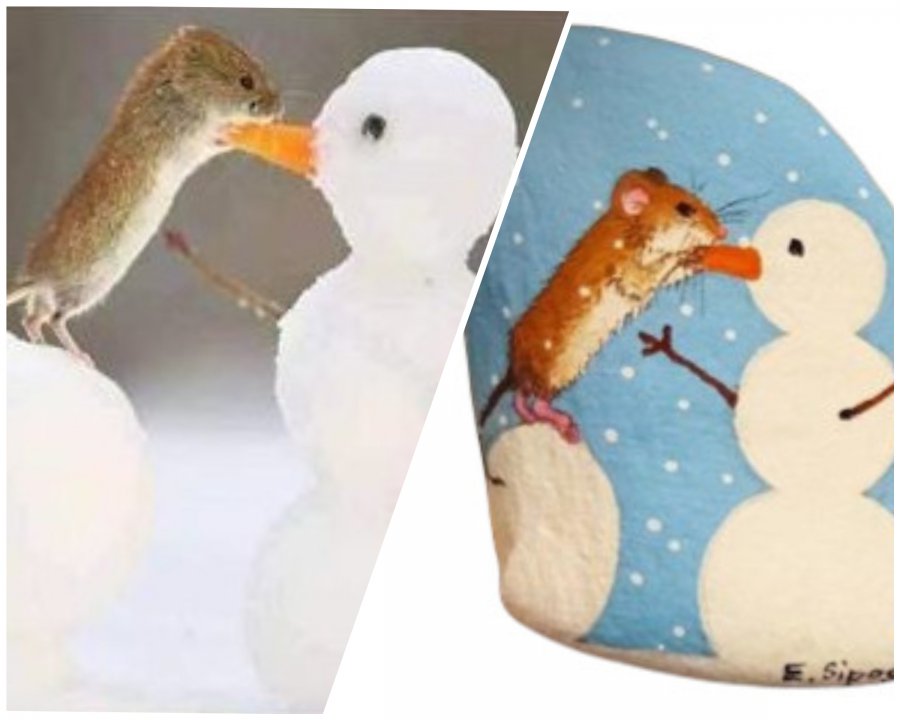 Vadim Trunov
Vadim, born and based in Russia, is an engineer in medical technology and a photographer 📸. His favourite themes are nature, animals and insects. He loves travelling and enjoys being in nature.
His images have been widely published in Russia and around the world.
Photos that require a lot of patience
As he takes the photo, Vadim Trunov is usually within 5 meters of animals. This short distance allows him to take breathtaking close-ups on which we can observe the animals in detail. Many hours are needed for the local wildlife to dare to venture so close to the still photographer, Once the animals arrive, you have to be particularly responsive in order to capture each scene without influencing their behavior. This is a real performance. Seeing the beauty of the final result, it is easy to imagine the hours of work required ...
Adorable scene photographed by the artist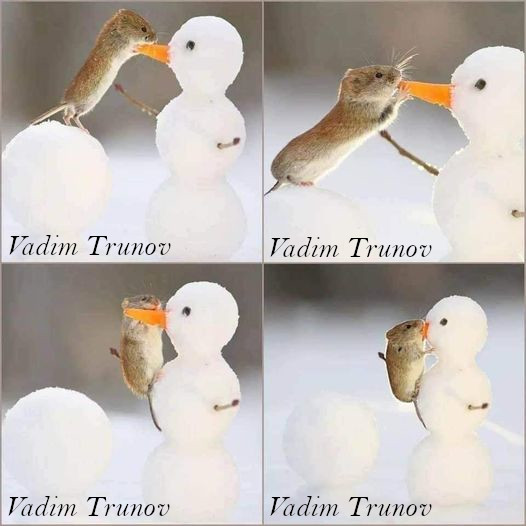 If you want to know more about this Vadim Trunov, you can consult his website or his instagram (link below) :
Elvira Sipos interprets these 4 photos on rocks
"I am Elvira Sipos. I am a 36 year old Hungarian living in Germany.  I am an amateur painter and I have always loved drawing and painting since elementary school : paper, canvas, oil, acrylic, pen, whatever the medium 🎨🎨🎨.
Last year my partner and I took a trip to the mountains of Bohemia. I found a painted rock. On the back, there was a code and the name of a facebook group. It intrigued me. Then I also started painting on rocks and joined a German painted rock group, Wandersteine (das Original). There are times when we lack inspiration but have a crazy desire to create 👩‍🎨. I wanted to draw mice and I found these 4 mice by Vadim Trunov on the internet. I reproduced them and they were very successful. For Christmas, some members have asked me to reproduce a model or the complete series. I am happy and proud that these little mice have been used as decoration in many homes 😄😊😄 and thanks to Vadim Trunov for these fabulous shots 🤩🤩🤩 !"
If you want to see these little mice travel around the world, click here on the Elvira sipos Facebook group 👍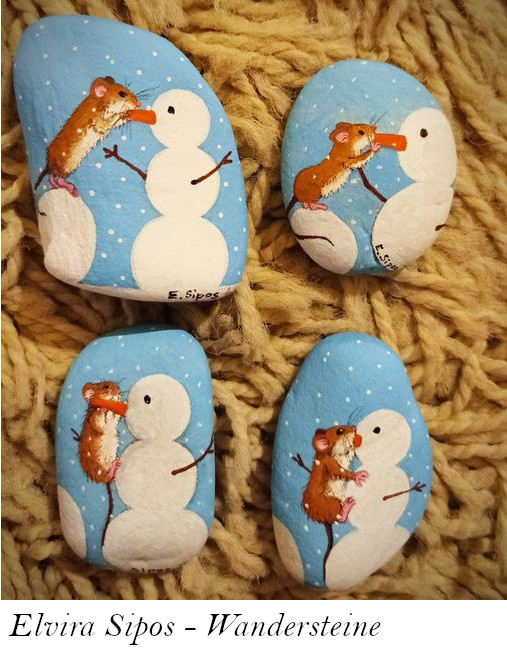 Do you want to know more about Wandersteine ?
Wandersteine (das Original) is one of the main groups of German rocks. It includes more than 24,000 members.
Administrator : Karin Löschenbrand : "Making the world a bit more colorful and happier, that's our goal and the reason why I founded this group in May 2019."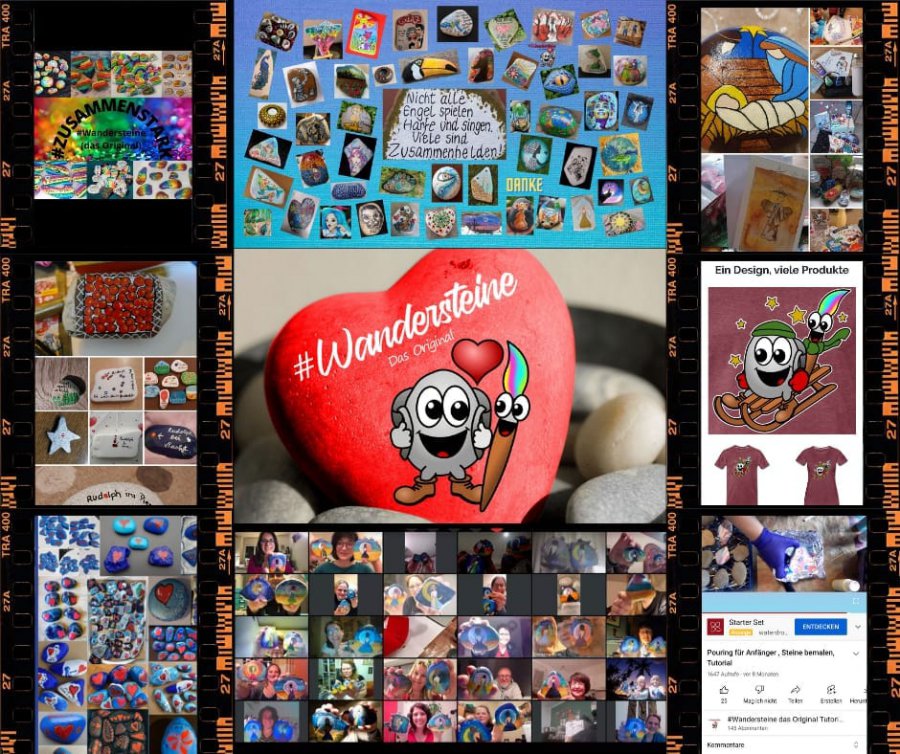 Do you want to make your painted rocks too ?
Here are the main steps to paint a rock. You can also create an account to follow your rock around the world 😉
Published : 2022-01-14