Beach4Art or how to share a positivity and smile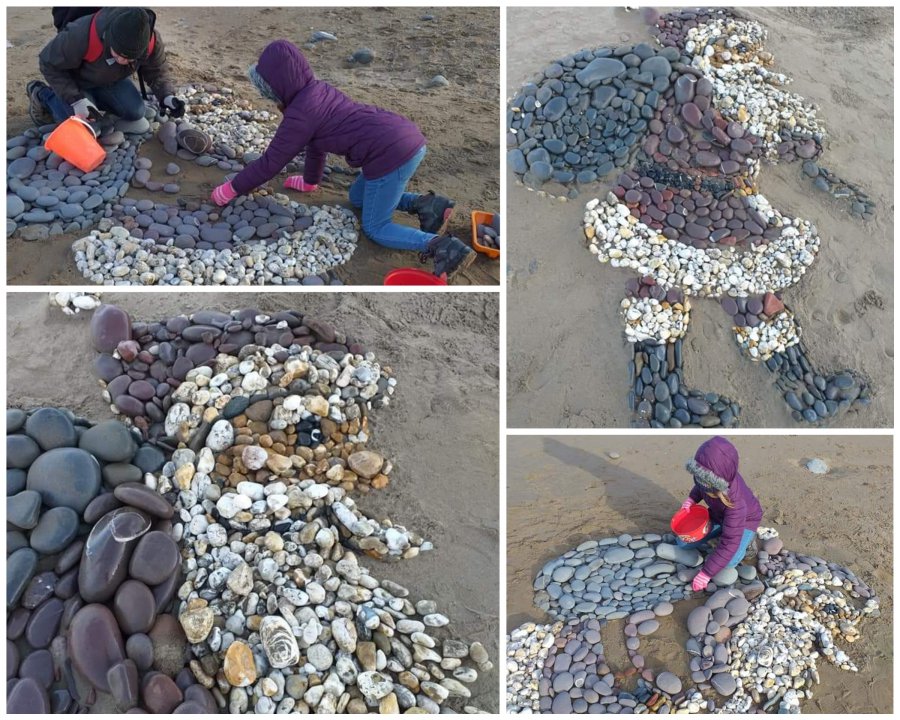 Despite the unwelcome weather condition:  irritating sandy storms, bitterly  northern winds and chilly temperature,  challenging ourselves, they made it !
Beach4Art presentation
Beach4Art are family of 4 who makes different beach art projects. They are inspired by beautiful nature that's all around us in Devon, UK 👍💕👍. And they are happy to share a positivity 🥰 and smile 😊, to raise the spirit and support Wellbeing.
Here are some of their works on the theme of Christmas 
Rudolph, the Red nose Reindeer :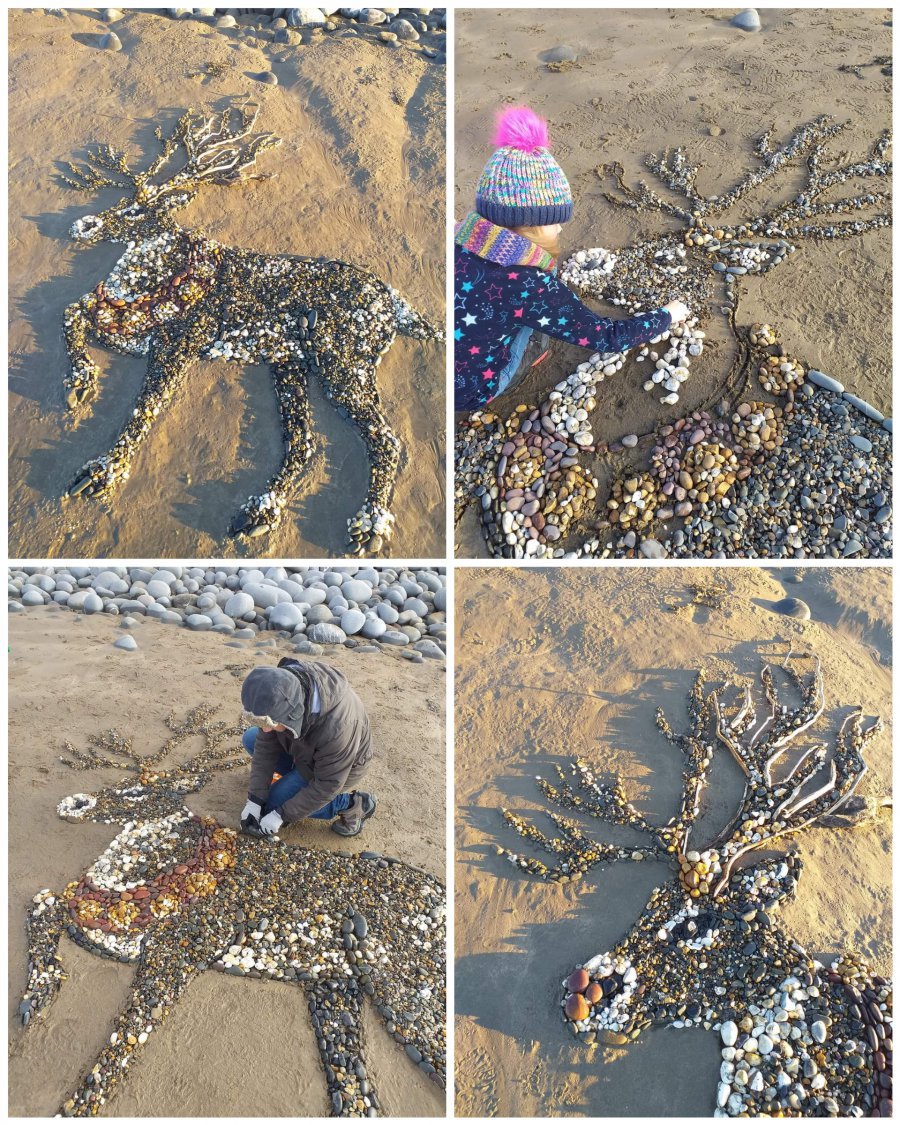 A Christmas angel :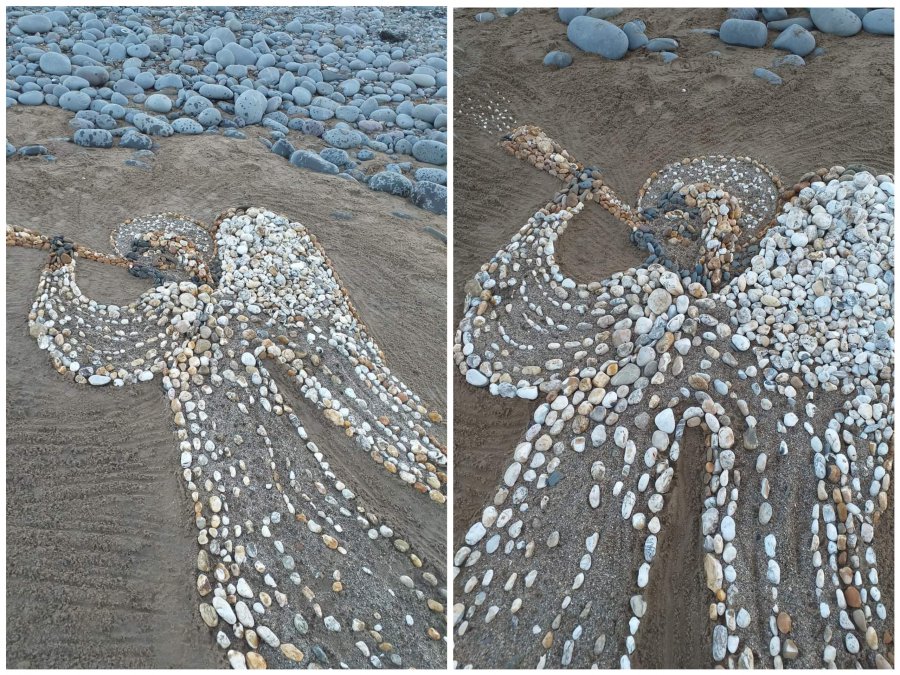 Nativity - the first Christmas ❤💕❤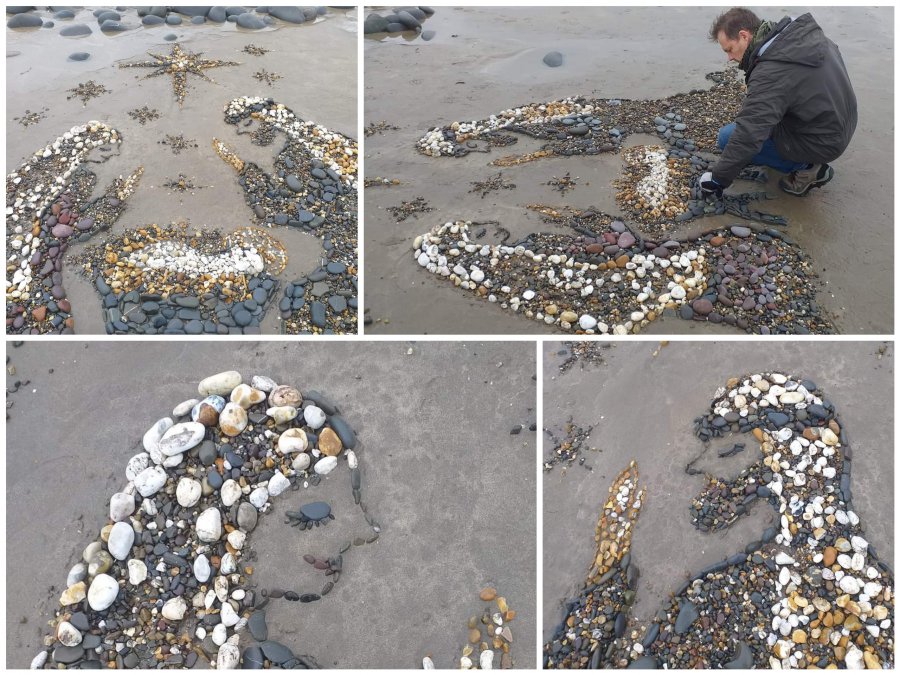 Inspired by their favourite Christmas animation :  The Snowman and the Snowdog at Sandymere Beach ⛄☃⛄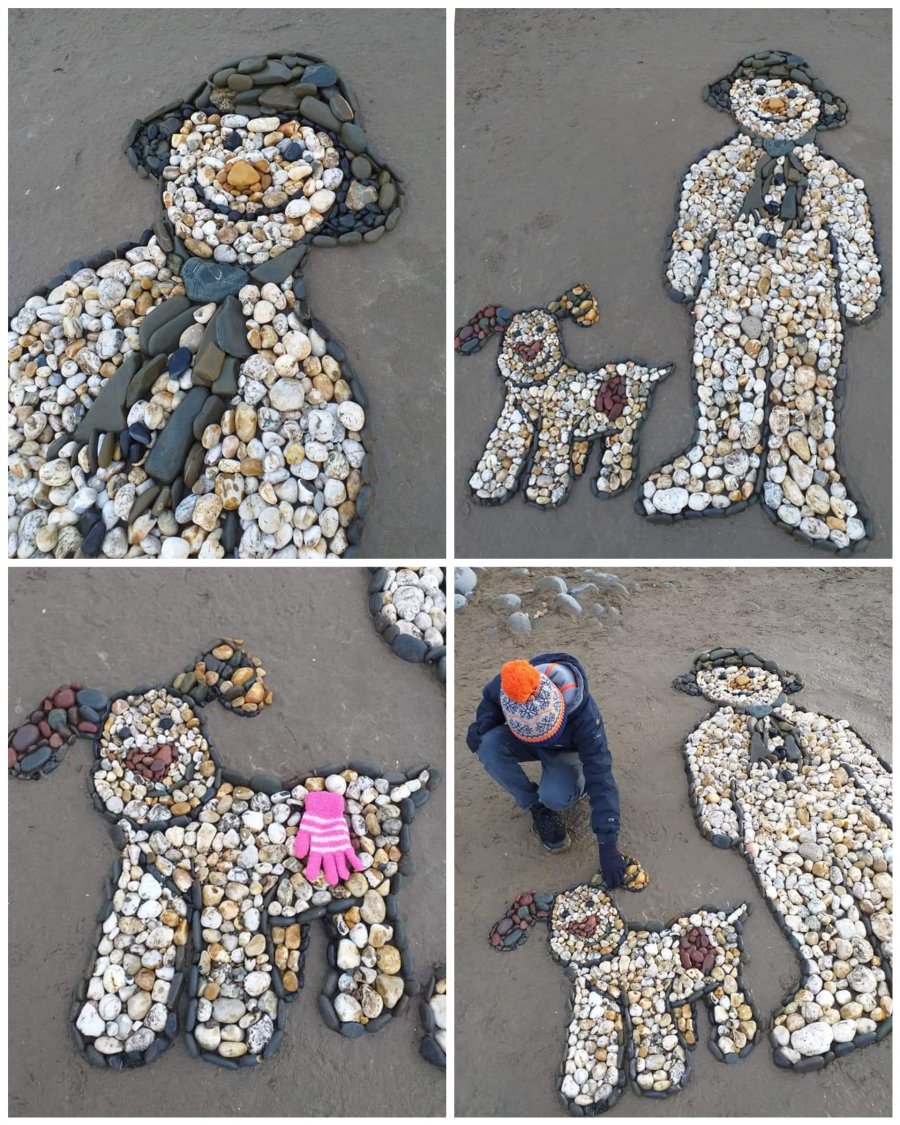 Christmas Bells - Jingle Bells 🎶🎵🎶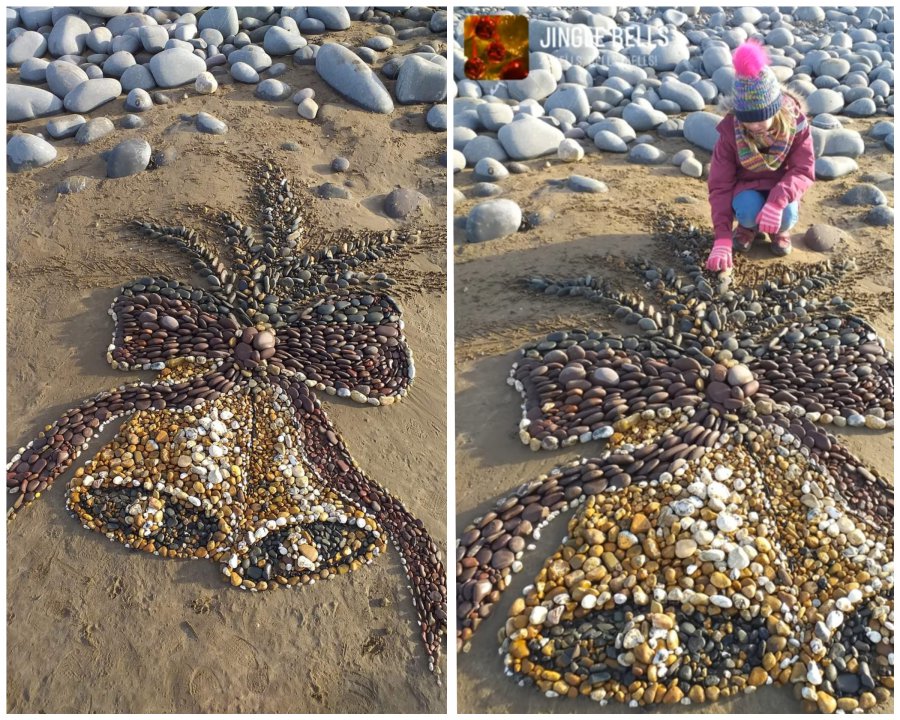 and a beautiful Christmas tree.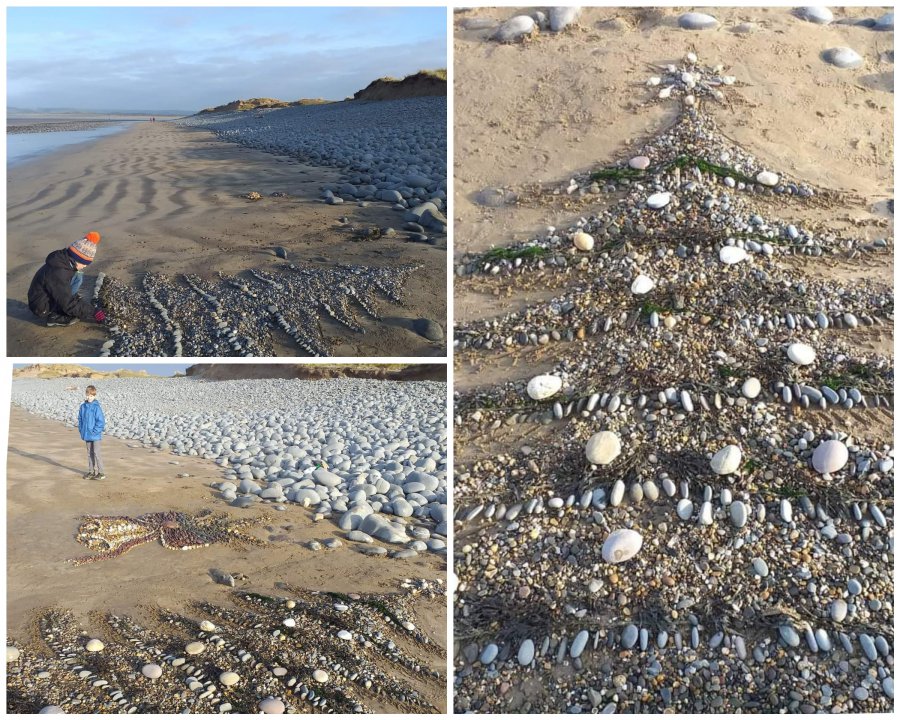 Even Elizabete, their 11 year-old daughter, is a budding designer ! Admire the Pikachu she made !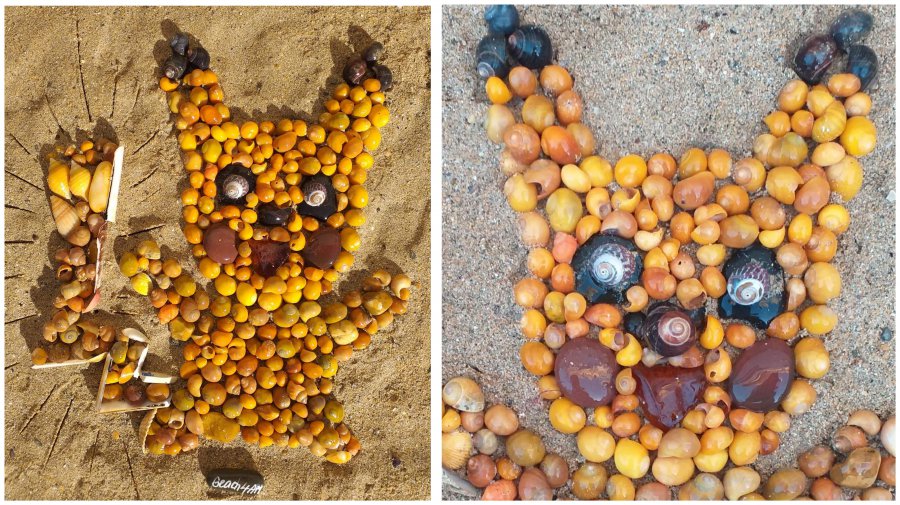 You can see all their creations 🤩🤩🤩 on their Facebook Page.
You can order some of theirs canvases and prints on etsy 😉.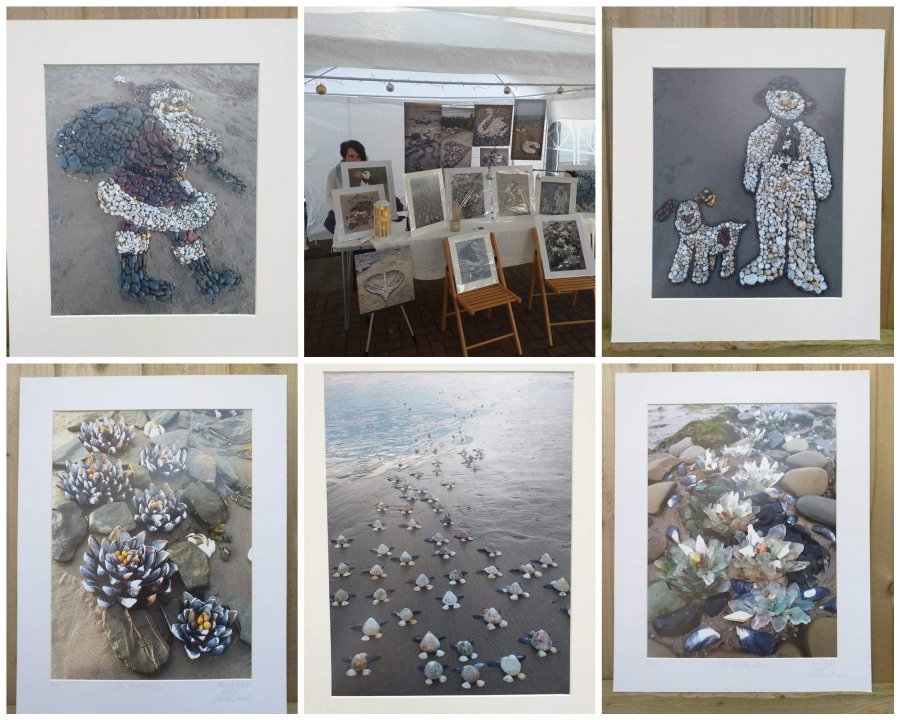 Do you want to play with Fb-Rocks ? It's so fun to paint 🎨, hide and look for painted rocks 👍 ! You can look at this page to play with us 😉
Published : 2021-12-20