Beach4Art or how to share a positivity and smile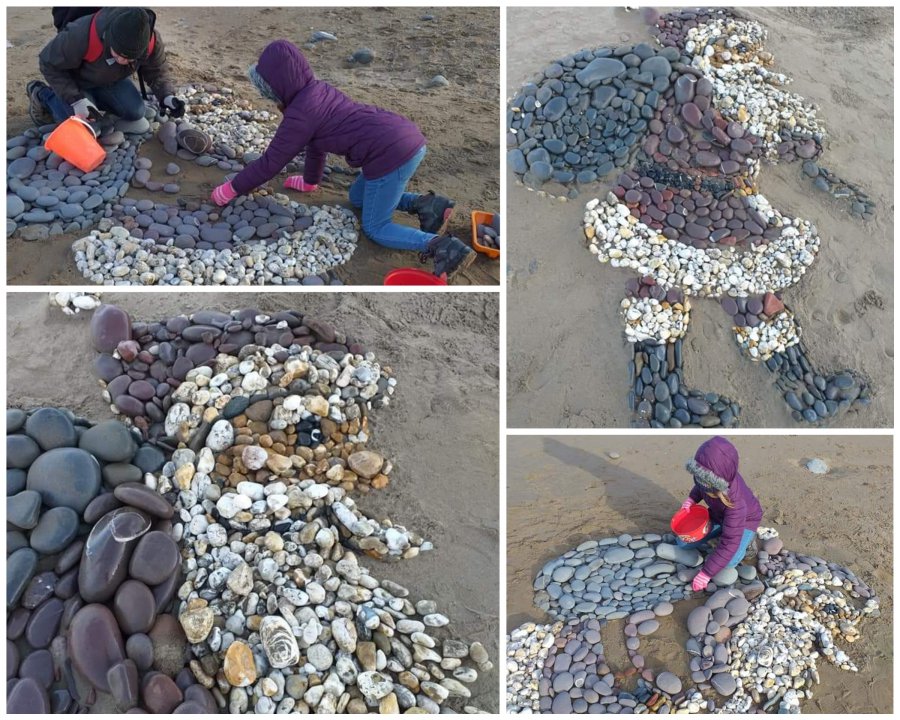 Despite the unwelcome weather condition:  irritating sandy storms, bitterly  northern winds and chilly temperature,  challenging ourselves, they made it !
Beach4Art presentation
Beach4Art are family of 4 who makes different beach art projects. They are inspired by beautiful nature that's all around us in Devon, UK 👍💕👍. And they are happy to share a positivity 🥰 and smile 😊, to raise the spirit and support Wellbeing.
Here are some of their works on the theme of Christmas 
Rudolph, the Red nose Reindeer :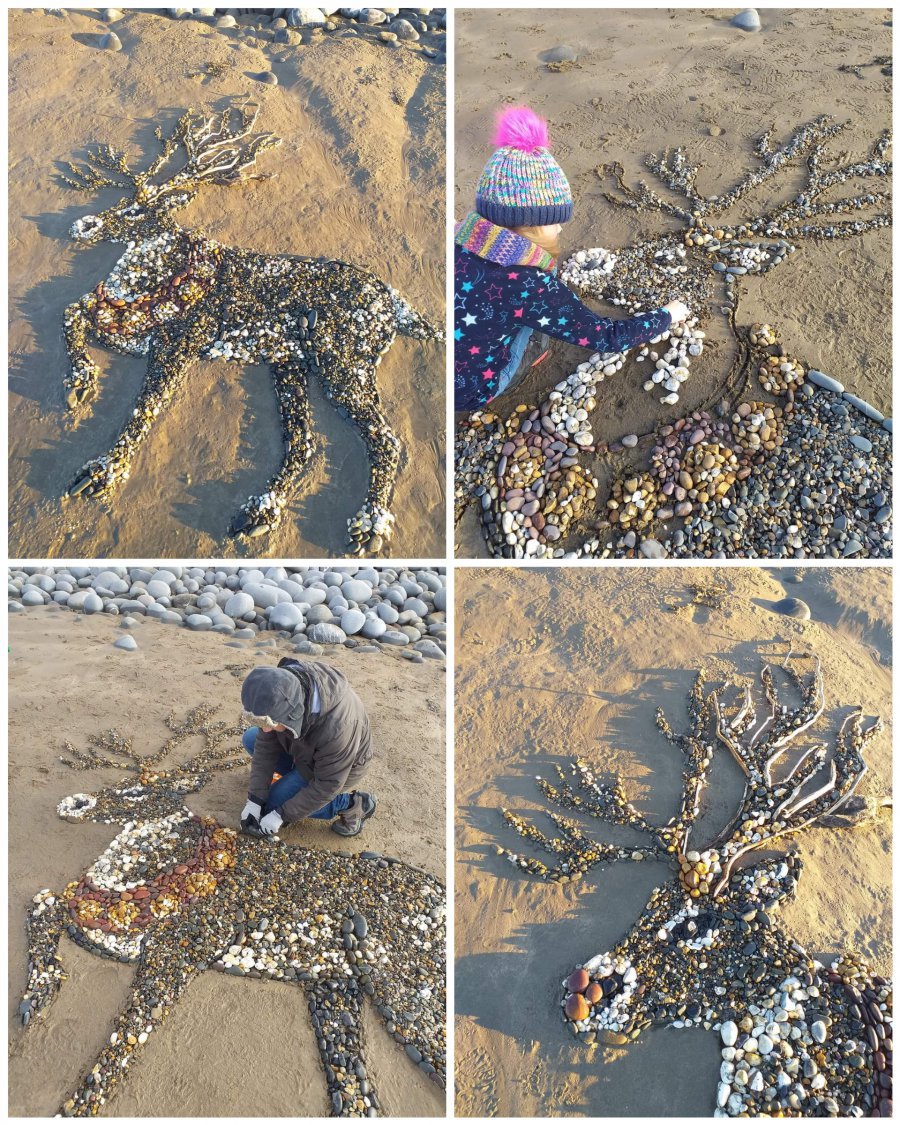 A Christmas angel :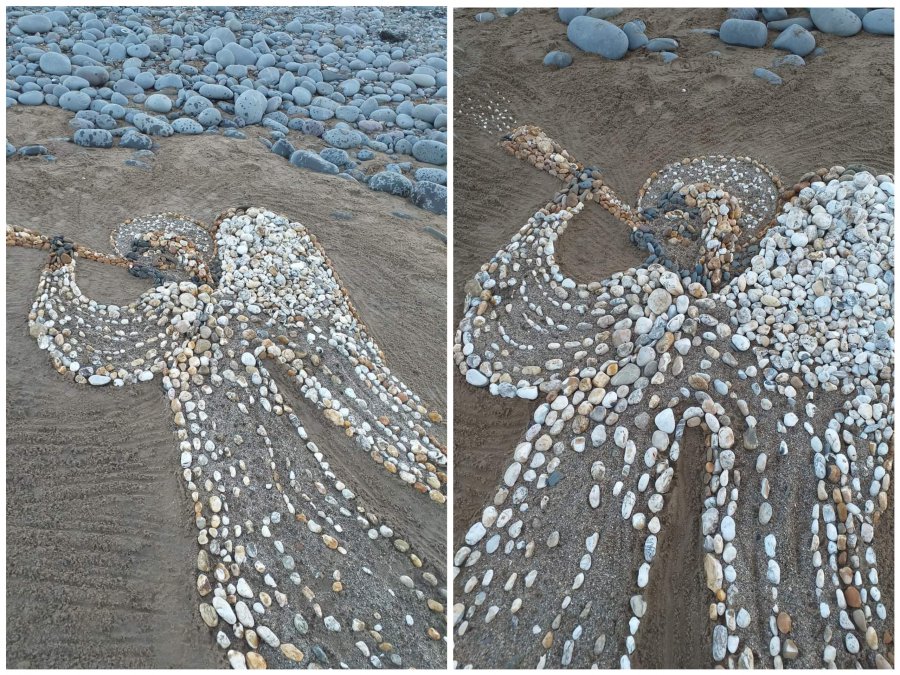 Nativity - the first Christmas ❤💕❤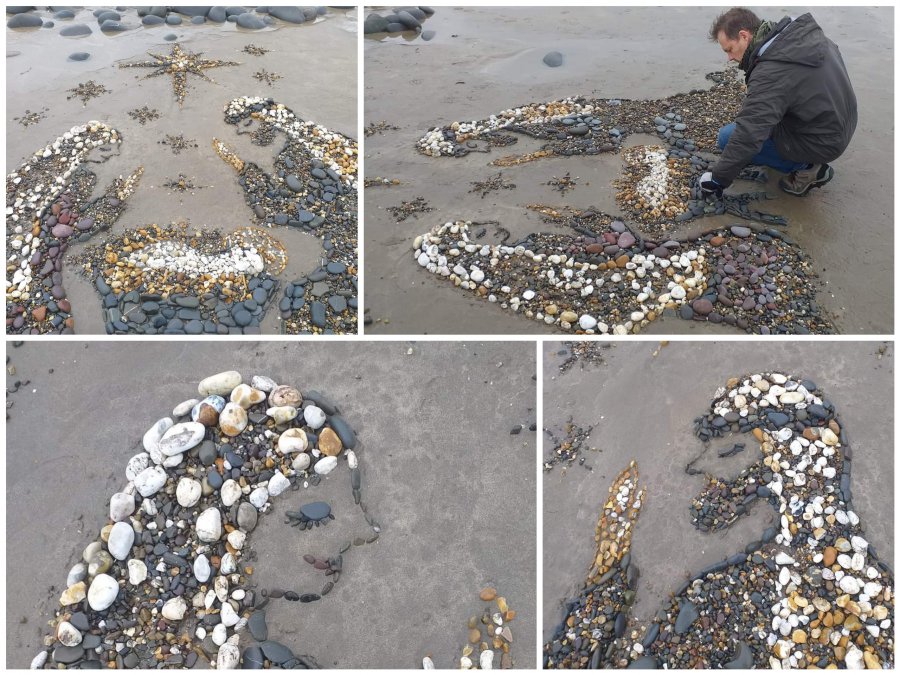 Inspired by their favourite Christmas animation :  The Snowman and the Snowdog at Sandymere Beach ⛄☃⛄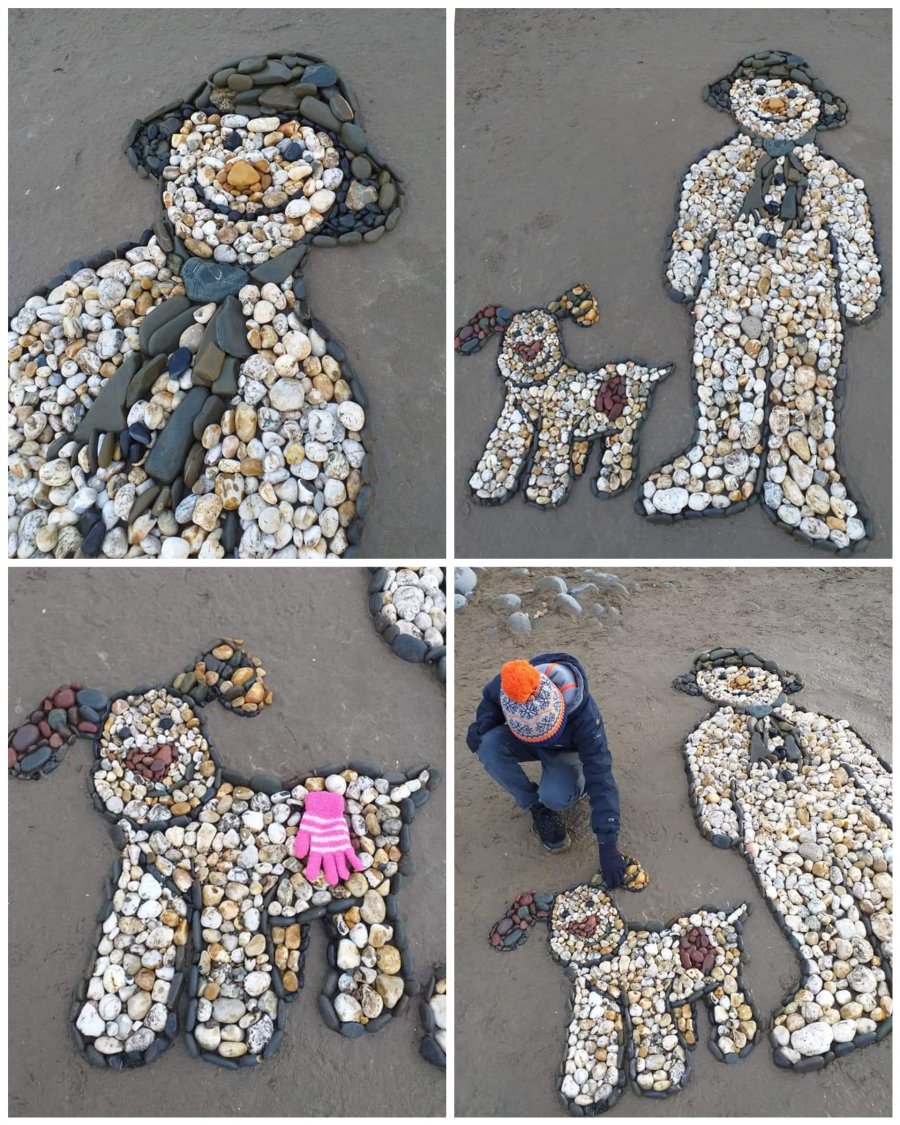 Christmas Bells - Jingle Bells 🎶🎵🎶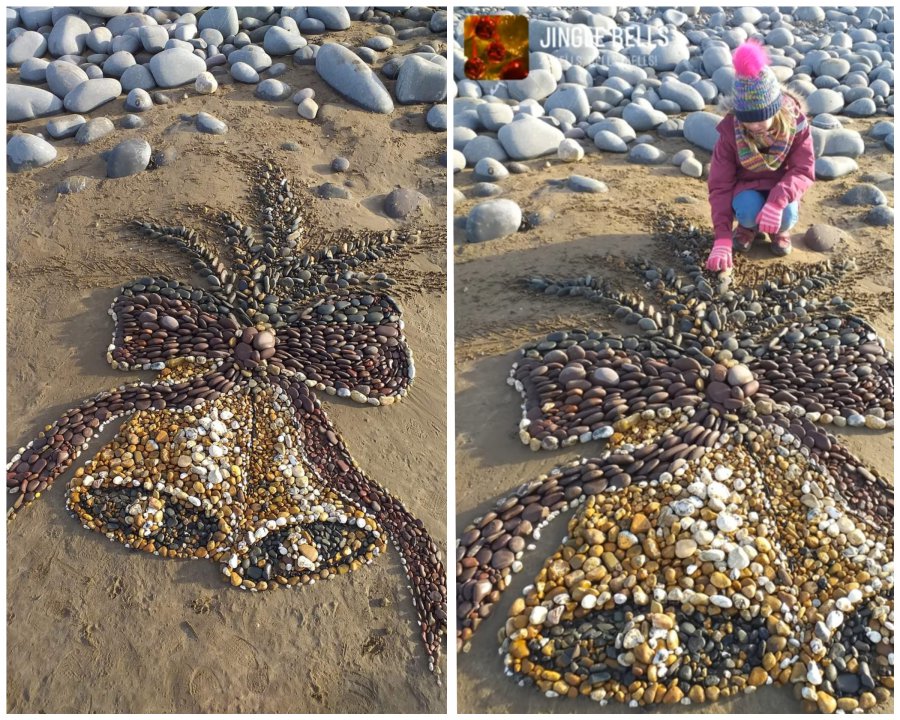 and a beautiful Christmas tree.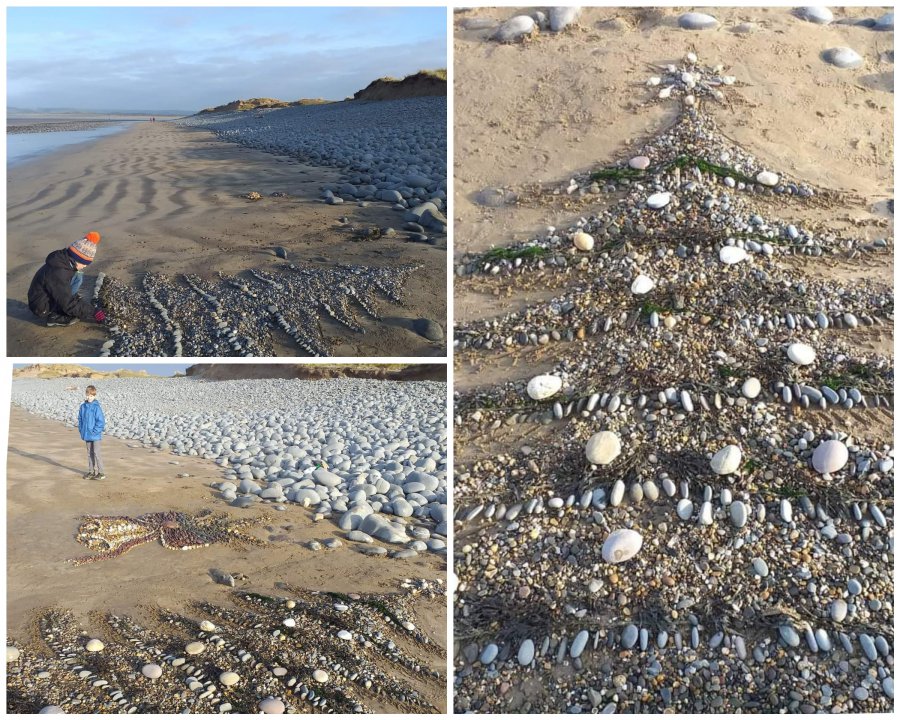 Here is an extract of their other creations, each more beautiful than the other.
Even Elizabete, their 11 year-old daughter, is a budding designer ! Admire the Pikachu she made !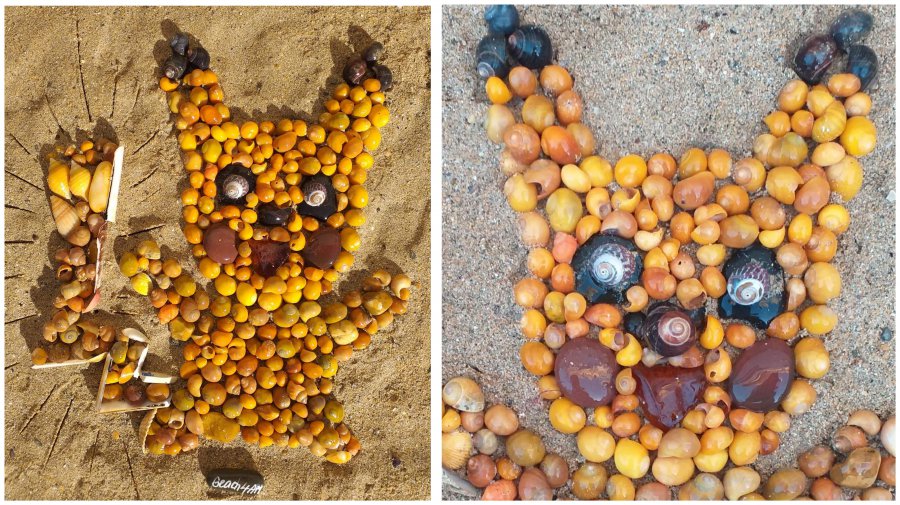 The Shaun The Sheep, Bitzer and Timmy from Shaun The Sheep Movie 🥰🥰🥰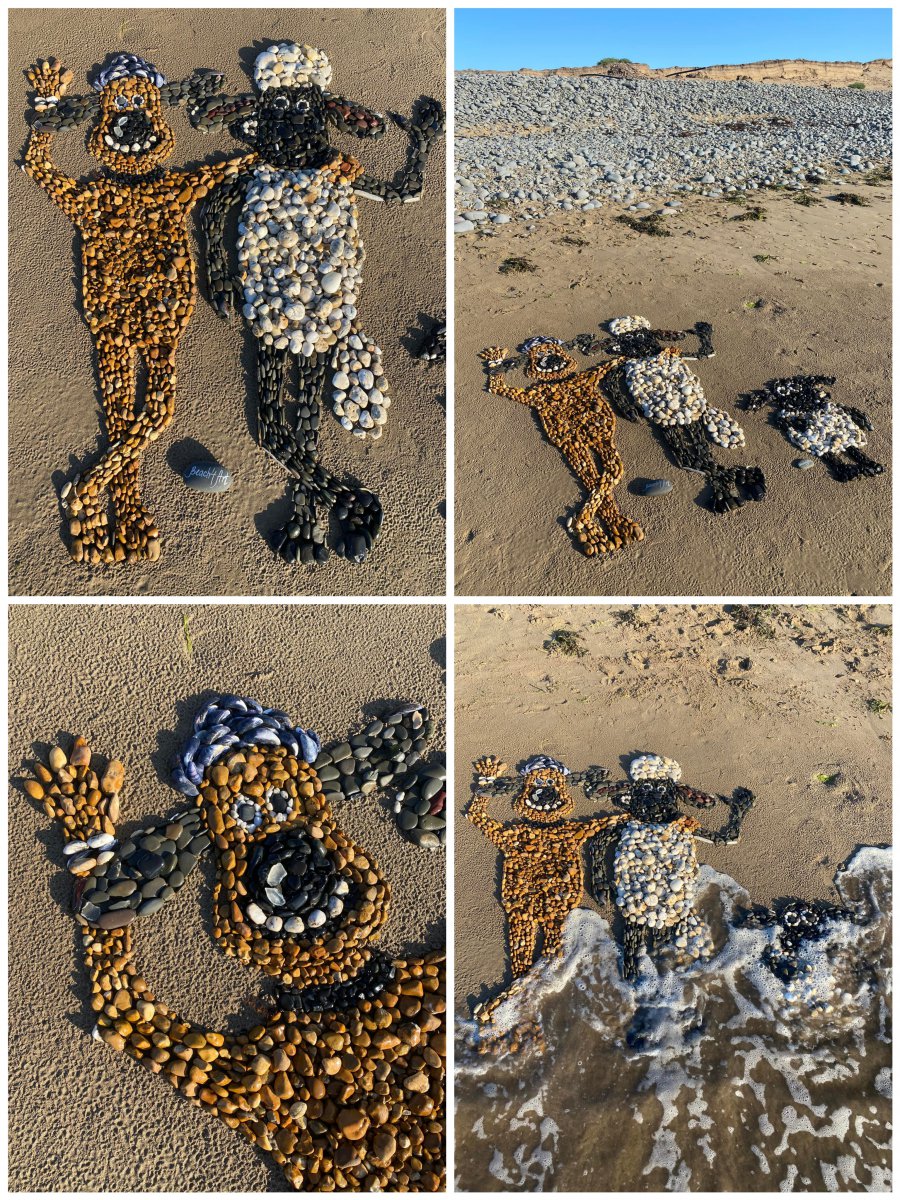 The Mother's knot ❤, Tree of Life ❤️ or creation for Valentine's day 💕💖💕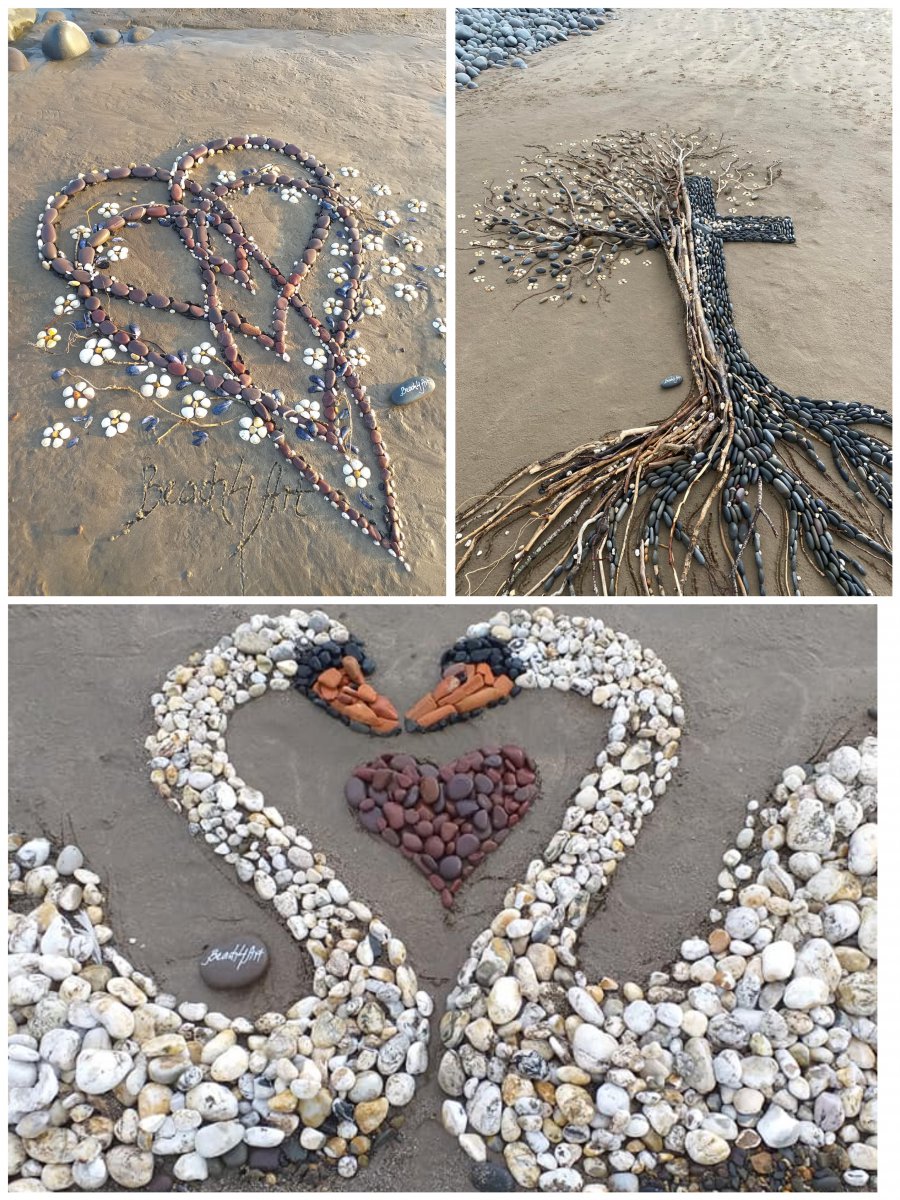 Somes creations for Ukraine 💛💙🙏💛💙 : Dove of peace, National flower of Ukraine- Sunflower. 🌻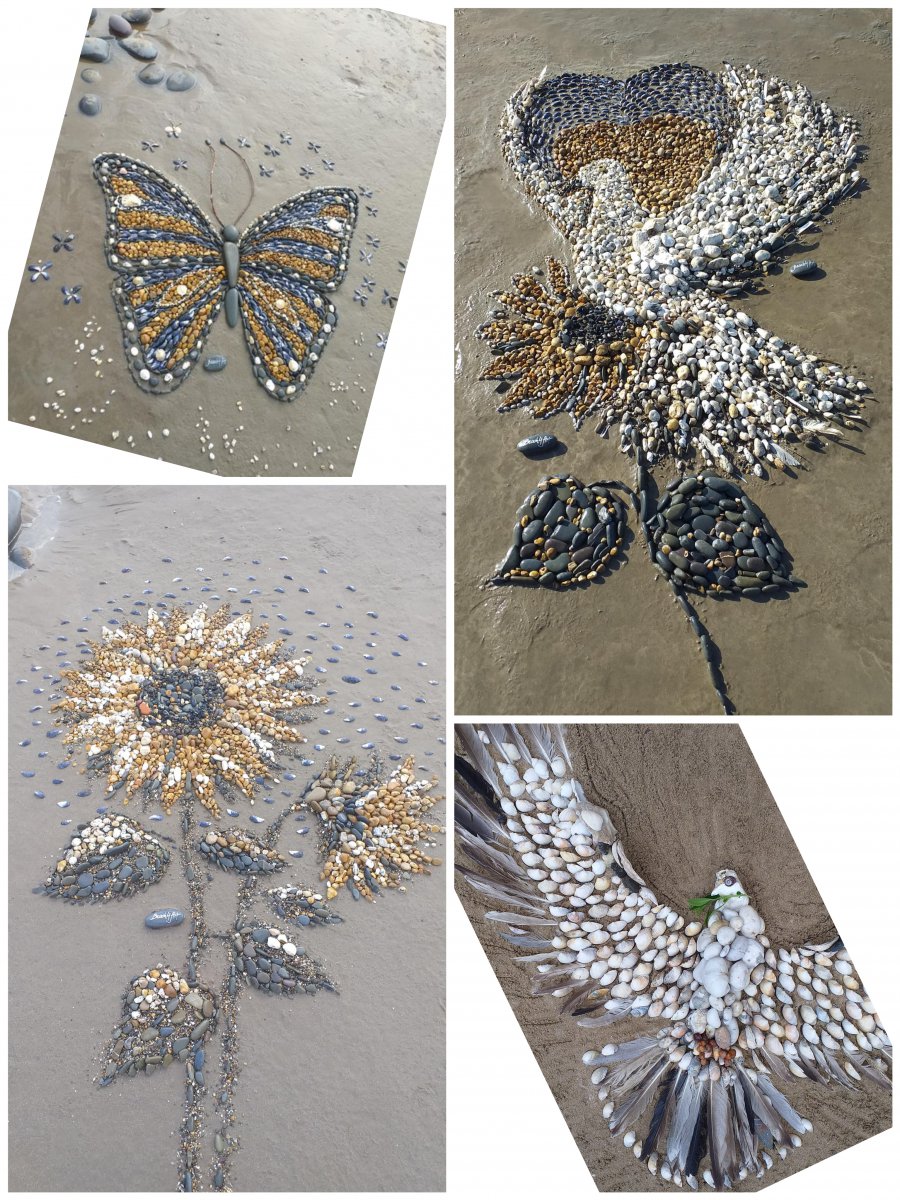 Some Lotus flower mandalas 😮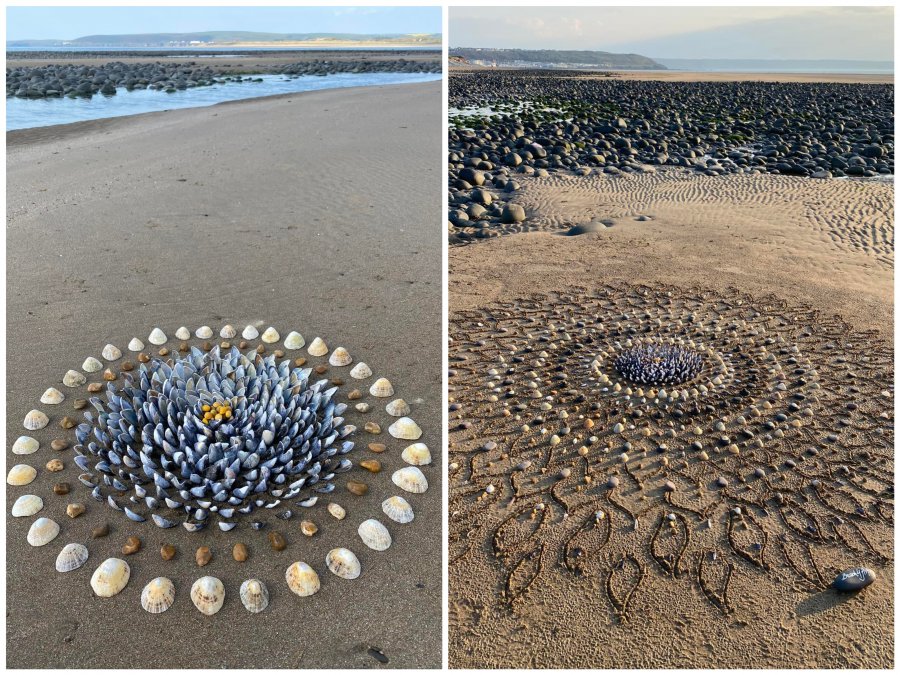 They love cats 😺🐈😺 !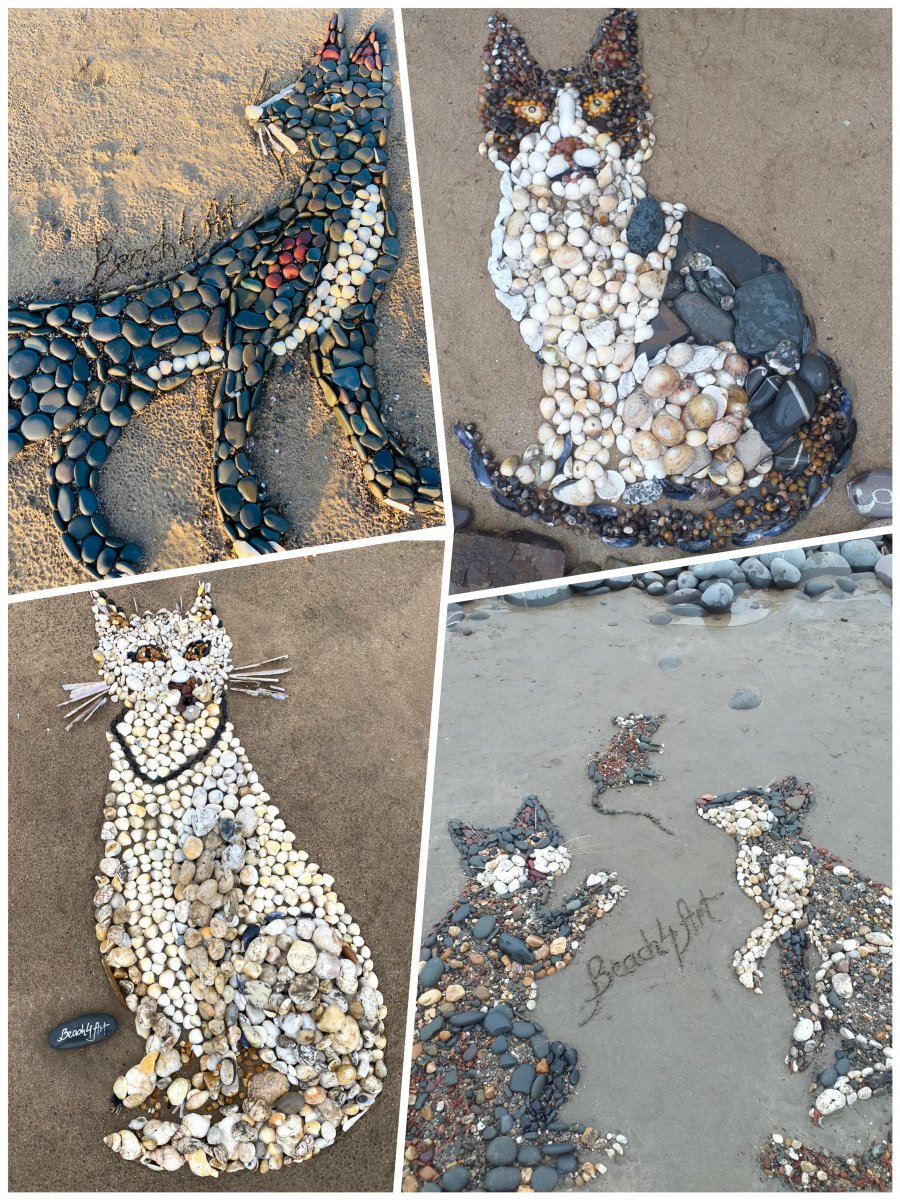 Marine life creations : The Orca's calling, Baby Sea Turtles, Thornback Ray, The Cod and The Plaice 🌊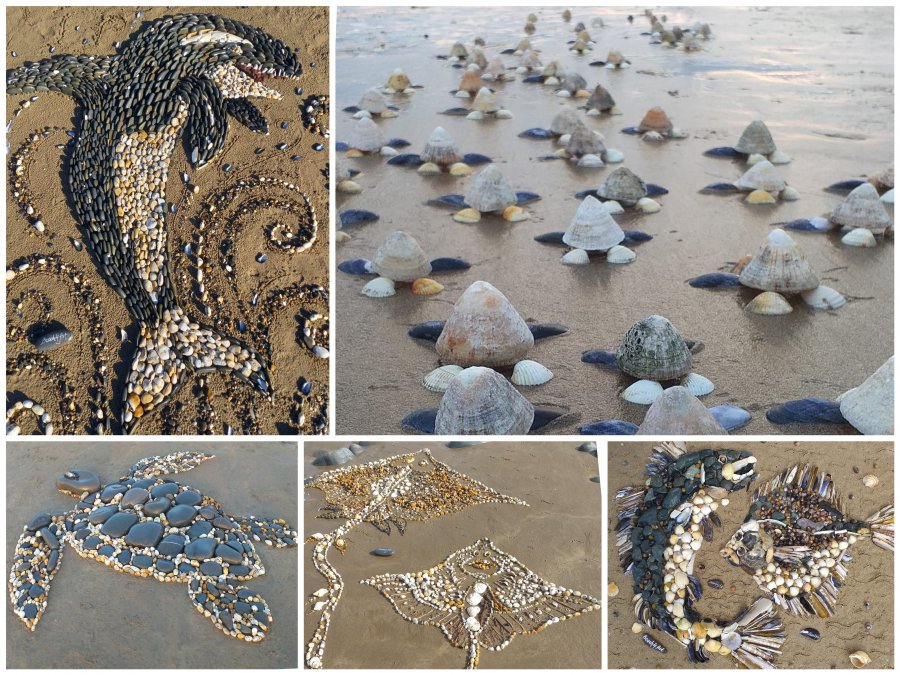 Or Wildlife creations, a celebration to a life on our planet, raising awareness about threatened and endangered plants and animals.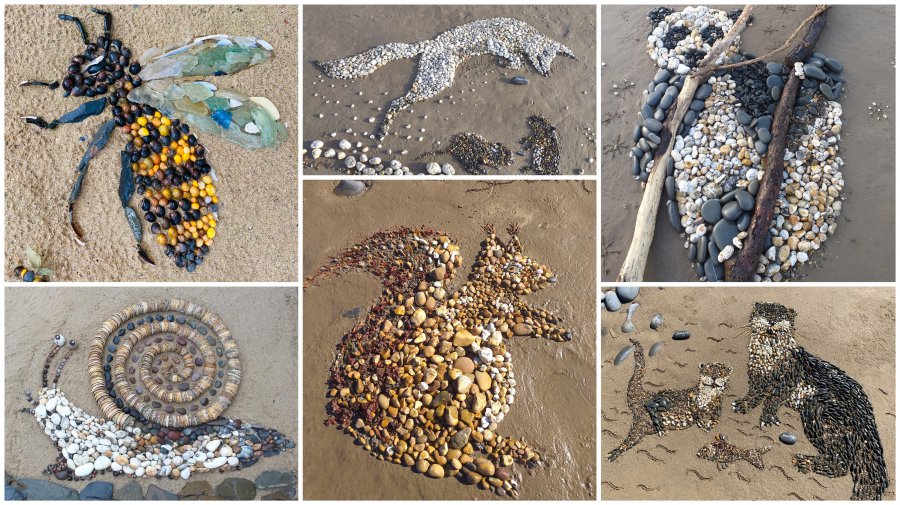 The Paddington Bear🐻 : "Thank you Ma'am, for everything" ! A wonderful and poignant tribute to the Queen... Made at Sandymere beach on 11/09/2022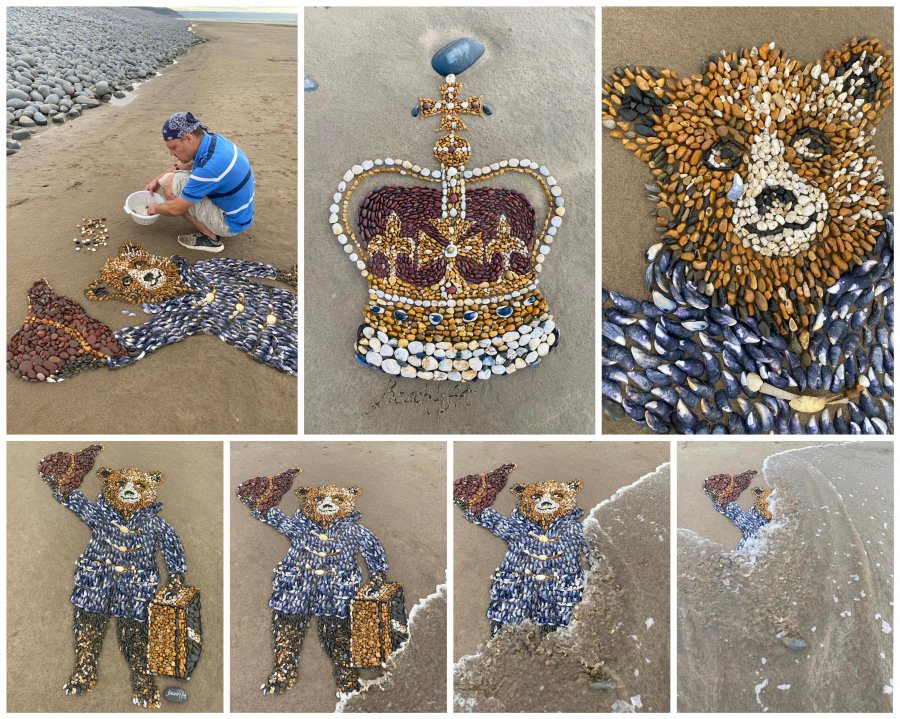 You can see all their creations 🤩🤩🤩 on their Facebook Page. They made fabulous A3 Calendars 2023 (selling in their etsy shop 🌞)
One " The Sunset" with 34 images in and other one "The Flowers' spiral" with 31 images in. Hoping raise the money for CHSW charity.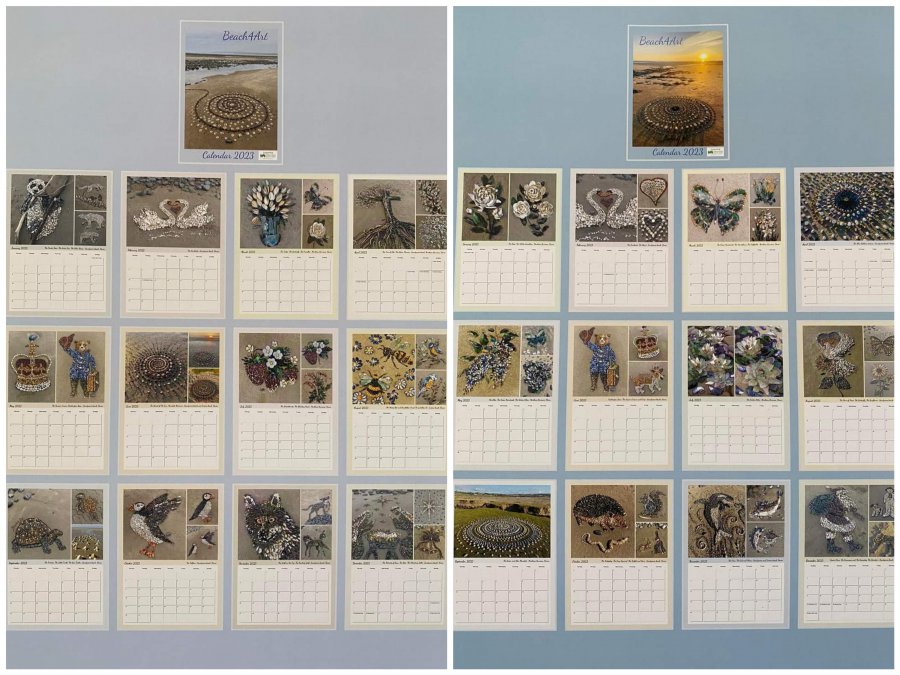 Do you like to play with rocks ? It's so fun 👍 ! You can look at this page to play with us like treasure hunting 👍🧐👍
Published : 2022-09-26