Competition game Fb-Rocks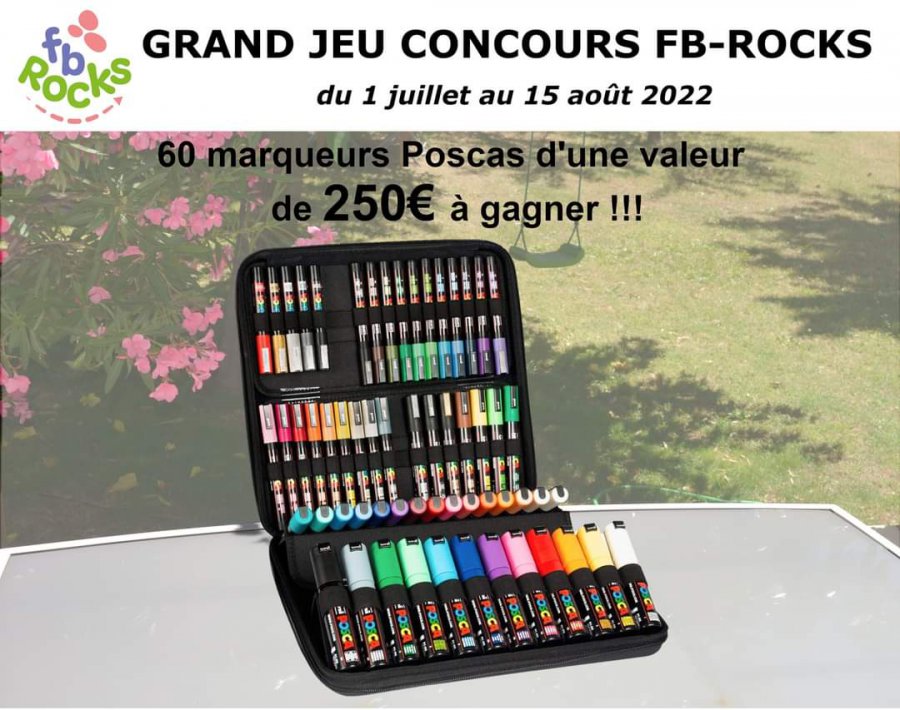 Contest
To be won: a posca box with a value of 250 euros. To participate, it is enough :
share the contest on your facebook wall to share with your friends
to put your nickname Fb-Rocks in comments
You have until midnight on August 15 to play. The winner will of course be able to give it to a person of his or her choice. Random draw held early next week. Good luck to all 🍀🍀🍀 !
Here is the link to the Fb-Rocks page:
https://www.facebook.com/105237588549828/posts/133806932359560/
You are looking for supplies to paint your rock ?
In this website you will find Painting supplies and equipment (acrylic paint, markers, varnishes).
Published : 2022-07-16